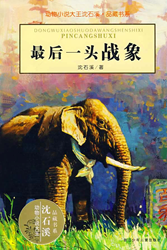 'We are excited to deliver these best selling children's titles from China to Mandarin readers around the world,' said Trajectory President Jim Bryant. 'This new initiative compliments our strategy to build a higher level of cross-cultural awareness.'
Frankfurt, Germany (PRWEB) October 09, 2013
Today at the Frankfurt Book Fair, Trajectory, Inc. and Chinese publisher Zhejiang Publishing United Group announced a global digital distribution agreement that is one of the largest to date in exporting Chinese eBooks worldwide. This is the fourth major China trade agreement for Trajectory, Inc. in 2013.
In the deal, Trajectory will distribute over 1,000 eBooks, primarily children's, graphic novels and highly illustrated content, in partnership with Zhejiang Publishing United Group. The initial 600 titles consist of Chinese classic children's stories and Chinese translations of classic western children's stories. These stories will be available to Mandarin readers worldwide outside China thorough Trajectory's network of over 300 eBook retailers and thousands of libraries in over 170 countries. The next 1000 titles from Zhejiang will follow later this year.
"We are excited to deliver these best selling children's titles from China to Mandarin readers around the world," said Trajectory President Jim Bryant. "This new initiative compliments our strategy to build a higher level of cross-cultural awareness as we engage, educate, and entertain the next generation of readers around the globe."
Zhejiang Publishing United Group is a comprehensive publishing group directly under the government of Zhejiang Province in China. They are one of the top 10 publishers dedicated to educational and youth books genres in China. More than 1000 categories of books by Zhejiang Education Publishing House Co., Ltd have been traded with over 100 foreign publishing houses including Pearson, Cambridge, Macmillan, McGraw Hill, Bertelsmann, Hachette, and Larousse.
"China is one of the important publishing markets in the world and our multi-channel approach is well suited for publishers wanting to reach a global market" said Scott Beatty, Trajectory's Chief Content Officer. "Reaching readers simply through a handful of eBook retailers is not sufficient. A multi-channel, multi-device approach serves both readers and publishers in the most efficient manner."
Trajectory simplifies the process of creating and distributing eBooks, globally. We are a technology and marketing oriented multi-channel distribution company that collaborate with leading authors, illustrators, and traditional publishers. Trajectory's end-to-end service leverages its Digital Asset Management program that includes the ingestion, production, distribution, and consolidated sales reporting of eBook assets.
Through a single service, books and illustrated content reaches worldwide eBook, library, school, APP and mobile carrier channels. Trajectory supports the production of a wide variety of popular publishing formats including (KF8, BN Read to Me, ePub2.1, ePub 3.0, Mobi, Flowable, Fixed-Layout, APP, etc.). The system efficiently handles customized channel metadata conversion, ONIX, BISAC, and additional formatting for all global eBook sales channels.