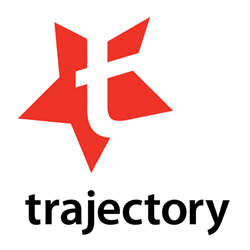 The Trajectory Index and or Interesting Facts and Visualizations are providing a new level of insight. And it is now available for every German language publisher
Frankfurt, Germany and Boston, MA (PRWEB) October 13, 2015
Trajectory™ today, in front of The Frankfurt Book Fair, announced that its Book Discovery Tools are now available for German language books. Trajectory's Book Discovery tools allow authors, publishers, booksellers and readers to find and interact with books in a totally unique way. And it is available today: http://de.trajectory.com/.
"Publishers and booksellers love the ability to find books by keywords and contextual recommendations," said Jim Bryant, Trajectory's co-founder and CEO. "The Trajectory Index and or Interesting Facts and Visualizations are providing a new level of insight. And it is now available for every German language publisher."
Contextual Recommendations
By comparing the unique characteristics of one book against all of the books in the Trajectory system, Trajectory can make remarkably accurate recommendations. Contextual based recommendations can draw attention to related books that may otherwise remain undiscovered. Authors can use this to identify best selling books that may align with theirs. Publisher can use this to identify books that can be marketed together. Book Sellers can use this to promote similar books based on the actual content and writing style rather than relying solely on social behavior.
Trajectory provides translated keywords in German, English, Chinese and Spanish. Translated keywords makes it easier for readers to discover books they may be interested in reading and helps publishers identify books they may wish to acquire the foreign language rights to. Booksellers can display the translated keywords in foreign markets to sell more books.
The Trajectory Index includes a variety of useful statistics including the total number of words, unique words, and parts of speech. The level of complexity of a book is often reveled in the average word and sentence length. An author's writing style is reflected in the percentage of words contained within the book that are identified as nouns, verbs, adjectives, adverbs.
Trajectory plots the actual flow of sentiment through a book allowing authors, editors, and readers to follow the flow of sentiment through the entire storyline. This is helpful for readers who may be looking for a story that ends on a high note or perhaps a story with a lot of ups and downs. Publishers can use this to compare the sentiment flow from one book to another. Trajectory analyzes the geometry of this signal in generating recommendations for fiction.
Trajectory's Book Discovery Tools have transformed the way authors, publishers, booksellers, and readers find and interact with books. The tools are available in German, Chinese and English.
Trajectory recently received the 2015 Innovation Award by the Book Industry Study Group for its revolutionary work. Trajectory Inc. is an American technology company that focuses on solving the problems facing the global book publishing market. It was founded by Jim Bryant and Scott Beatty in 2011 and is headquartered in Marblehead, Massachusetts. The company is known for pioneering the development of a series of deep learning algorithms that are used to analyze and recommend books.
Trajectory has deployed an intelligent network that connects publishers with its global digital distribution network of eBook retailers, libraries, school, and APP distributors. The platform delivers 300+ international points of distribution representing 230,000+ digital endpoints including every relevant eBook retailer, library distributor, school distributor and alternative digital sales channel from a single on-boarding point. Trajectory is advancing multi-lingual natural language processing, semantic analysis, machine and deep learning for the international book and content trade.