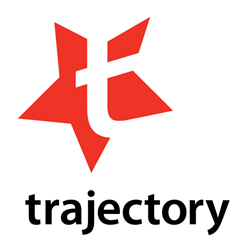 China is the most important publishing market in the world and our multi-channel approach is for publishers to reach a global market. Xiaomi is a strong partner with its focus on international markets," said Scott Beatty Trajectory Chief Content Officer
London, United Kingdom, Boston, MA and Beijing China (PRWEB) April 14, 2015
Today, before the opening of The London Book Fair, Trajectory, Inc. and Chinese and global mobile leader Xiaomi Corp., announce a major partnership agreement. The partnership will allow Trajectory to further expand its leading international eBook distribution network with the addition of Xiaomi, the 3rd largest smartphone vendor in the world and internet services company, with its vibrant ecosystem of eBooks, apps, games, and other add-ons delivered to its active user base of over 150 million customers.
Trajectory is also announcing that it has reached agreements with Macmillan Publishers who are making their debut into the Chinese eBook marketplace alongside of The MIT Press and others. Macmillan Publishers is a global trade publishing company, owned by Verlagsgruppe Georg von Holtzbrinck, with imprints in the United States, Germany, the United Kingdom, Australia, South Africa, and around the world. International Sales Director Jessica Lawrence-Hurt of The MIT Press commented, "We are excited about the opportunity to introduce our collection of eBooks to Xiaomi's readers."
Trajectory has also reached a unique agreement with Gardners Books, the largest book wholesaler in the United Kingdom and supplier to a number of British retailers including Waterstone's, Tesco.com Books, TheHut.com, The Book Depository and WHSmith. According to Bob Jackson, Commercial Director of Gardners Books, "Gardners is pleased to be supporting Trajectory in developing this challenging new market channel."
Trajectory is introducing a multilingual catalogue (English, French, Spanish, German, Russian, etc.) of eBook titles through Xiaomi with genres including, business, lifestyle and parenting, health, science, technology, children's stories, comics and illustration, classic works, and reference books among others.
Trajectory, also known for its book-discoverability innovations, will be utilizing its natural language processing technology to derive new data analytics from each title. This new dataset compounds global sales and book discovery by enriching title metadata with keywords, people, and places data for superior audience development and channel discovery. Books within the Trajectory system are compared to each other to generate highly accurate recommendations. The goal is a commercially viable option to sales algorithms, using such factors as keywords, complexity, reading level, and the unique use of language to offer readers an alternative form of guidance. The Trajectory discoverability technology is a part of the new agreement with Xiaomi.
Based in Beijing, Xiaomi is quickly emerging as one of the premier smartphone vendors — not just in China, but also around the world. In 2014 the company sold 61 million smartphones, more than three times the number it sold in 2013. This year Xiaomi expects to sell between 80 and 100 million smartphones in 2015. Xiaomi's has created a unique business model. The company sells online, not in retail locations, and provide a deep discount to customers. The company also avoids conventional advertising and devotes very little to marketing. Xiaomi relies on China's social networks, Weibo and WeChat, and the free press of its Founder Lei Jun gets as a tech hero.
"We are excited to add Xiaomi to our authorized list of eBook retailers in China," said Trajectory CEO Jim Bryant. 'This new partnership compliments our strategy to establish relations with every relevant eBook sales channel in the world and to help our publishing partners reach new markets." "Trajectory's discoverability technology is a part of the new agreement with Xiaomi. All of the English-language eBooks that we will be submitting will arrive with keywords generated through our Natural Language Processing Engine in English and in Chinese with inter-catalog recommendations," said Jim Bryant.
"China is one of the most important publishing markets in the world and our multi-channel approach is well suited for publishers wanting to reach a global market. Xiaomi is an exceptionally strong partner with its focus on all international markets," said Scott Beatty, Trajectory's Chief Content Officer. "Reaching readers simply through a handful of eBook retailers is not sufficient. A multi-channel, multi-device, global approach serves both readers and publishers in the most efficient manner."
Trajectory is a Boston based intelligent network that connects publishers with its global digital distribution network of eBook retailers, libraries, school, and APP distributors. The Trajectory network delivers 300+ international points of distribution representing over 230,000+ digital endpoints including every relevant eBook retailer, library distributor, school distributor and alternative digital sales channel all from a single on-boarding point. Trajectory has recently introduced a series of algorithms that are being used to address the "Book Discoverability" issue facing the publishing world. Trajectory's Natural Language Processing Engine (NLPE) is a vibrant new system for enhanced eBook discoverability and reader engagement.
Based in Beijing, China and founded in 2010, Xiaomi Corp. is a privately held company that manufactures and distributes high-quality smartphones and consumer electronics. Products include Redmi, an Android smartphone; MiTalk, a messaging application; Mi TV, a 3D television; MiBox, a set-top box; MIUI, an operating system; as well as internet value-added products including TV boxes. With more than 61 million handsets sold in China in 2014 and 100M projected for 2015, Xiaomi is going global. The company is currently the most valuable tech start up in the world.
####
Press Contact
Maura Phelan
info at trajectory dot com
781.476.2100
Logos and high res images available