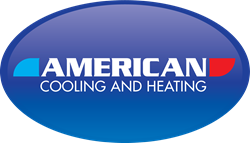 "In 1971, Carole King said it best with the hit recording 'You've Got a Friend'. For Heat Pump problems, call American Cooling and Heating. 'I'll be right there,'" Words of commitment from a friendly Scottsdale AZ, ACH installation professional.
Scottsdale AZ (PRWEB) March 16, 2014
Although it's efficient, reliable and durable, the Trane XR15 Heat Pump may not be the right fit for every Scottsdale home. But that's ok. It's also not the only Trane Air Conditioning listed in the American Cooling and Heating 2014 winter, spring, summer or fall HVAC super sale. Every Trane system in stock is on sale, priced right, ready to move quickly, and fully backed by the ACH lifetime limited workmanship warranty.
ACH is on-call 24/7 to ensure that Arizona residents get the quickest possible heating and cooling installation, services or maintenance, along with the best A/C pricing too.
The Trane XR15 Heat Pump
It may not be the right size for every AZ home, but for many Scottsdale, Phoenix and other regional residents, the XR15 is the perfect heating and cooling comfort solution. And ACH has it priced as a "best value" heat pump system.
An American Cooling and Heating installed Trane XR15 heat pump provides economical operation at 1/3 again better energy efficiency than a 13 SEER model. It's a small up-step in pricing that effectively lowers the cost of heating and cooling a Scottsdale, AZ home. Plus add Trane CleanEffects™ advanced air filtration system. Ensure better air quality by removing as much dust, pollen and other irritants as possible.
Take a look at the features linked to the XR15 heat pump models:

Driven by the Trane Dual Climatuff® compressor
Pumping out up to 15.50 SEER at 9.00 HSPF
Designed corrosion-resistant with galvanized-steel louvered panels, baked on power paint and Weatherguard™ fasteners
Enhanced with the Spine Fin™ outdoor coil
Designed for R410A Refrigant
Supported by a rust-proof DuraTuff™ base pan
And more
For a full list of available models and the associated cooling specs, see the attached Trane XR15 HP spec-spreadsheet image.
Other Popular Trane Heating and Cooling Products

Air Filters, including the Hyperion™ XL with variable-speed blower motors and installed expansion valve monitoring
Air Conditioning Condensing Units, including the XL20i Energy Star rated system with Dual Climatuff® compressors
Packaged HP Systems, including the mid-range Trane XL14c packaged unit with an 80% AFUE and up to 14.15 SEER rating
Trane Split Systems, including 3-phase units and 1-phase units
And many other on-sale HVAC options.
American Cooling and Heating 2014 Air Conditioning Sale Back By the ACH Workmanship Warranty
As the song says, "If the sky above should turn dark and full of clouds and the old north wind should begin to blow…" just call and ACH will come knocking on the door. The on-sale Air Conditioning produces is not limited to Trane. From Amana A/Cs to Rheem Heat Pumps and from Carrier compressors to Goodman full systems, American Cooling and Heating offers 24/7 sales, installation, services and maintenance.
All ACH install HVAC systems come complete with:
** Factory-spec residential custom sizing
** No wait, on-time responses
** The American Cooling and Heating lifetime workmanship warranty
** Expert installation exact to local and national codes as well as manufacturer specifications
** System warranties as furnished by the manufacturer of the product
** More
Contact: http://www.americancoolingandheating.com/on-sale/air-conditioning-sales-in-arizona.
"All you have to do is call."
Disclaimer:
This article and its content do not constitute legal, financial, technical, or medical advice. While every reasonable effort has been made to ensure that this document is correct at the time of publication, the company and its employees and agents disclaim any and all liability to any person in respect of anything or the consequences of anything done or omitted to be done in reliance upon the whole or any part of this article and its content. All trademarks, logos, and associated content displayed are the property of their respective owners.