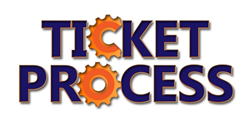 (PRWEB) September 16, 2015
The dynamic Christmas show was originally created as a made-for-TV movie back in 1999, but it has proven to translate to live stages very well. Writer, composer, producer and unofficial voice of the band Paul O'Neill has made a number of bold moves over the last 20 years involving the huge orchestra with dozens of rotating members.
One of the most ambitious moves was deciding to divide the large group into two in order to have one Trans-Siberian Orchestra focus on the Western half of the US while the other tours the East. It turned out to be a wise decision that multiplied the exposure and popularity of the group.
Leading up to each of the last several Christmases, the Trans-Siberian Orchestra has performed holiday-themed shows.
The latest show centers on a runaway who finds shelter in an abandoned theater on, of all days, Christmas Eve. What follows is a masterful mix of great music and talented musical theater carried out by world-class specialists. The life performance constantly plays on contrasting elements such as darkness and light, hot and cold and the centuries-old juxtaposition of age and youth.
10 songs are performed in total, beginning with O Come All Ye Faithful and ending with First Snow. The eight songs in between are a marvelous celebration of the magical holiday season. The show has been enjoyed by millions of fans all over North America over the past 15 years, and the franchise appears to be just hitting its stride. TSO fans can now purchase presale tickets to all TSO 2015 winter dates now at TicketProcess.com.
*TicketProcess.com is not associated or otherwise connected in any form with the college or professional organizations, teams, artists, bands or other performers featured on this site. Presale tickets, fan club tickets & season tickets are all bought are re-sold by fans or sellers. Additionally, TicketProcess.com has no affiliation with any of the venues listed on the site. Names and titles used in this press release are solely for descriptive purposes and do not imply, suggest or indicate that any type of endorsement or partnership is in place.
About TicketProcess.com
Since early in 2010, TicketProcess.com has been a secondary ticket exchange for both brokers and consumers. By offering a large selection of inventory to an array of the most exclusive sports, live concerts, theater events and other live entertainment, they have established their place as a reputable source of quality, guaranteed tickets for fans around the United States and beyond.
Seven-days-a-week customer service combined with a 100% satisfaction guarantee has proved to be a simple yet effective strategy for the constantly growing online secondary ticket market. All fans of live entertainment are openly welcome to visit the easily accessible site and purchase their tickets with the confidence that comes with a proven track record.
Following TicketProcess.com on Facebook, Twitter and Google+ will give you direct access to exclusive announcements and free discount codes, allowing you to access to all possible advantages in terms of purchasing the best ticket at the best possible price.