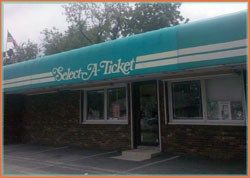 With this being the last chance to see them perform The Lost Christmas Eve, fans are already calling us for tickets and ordering them through our website
Riverdale, New Jersey (PRWEB) September 11, 2013
New Jersey based ticket broker SelectATicket.com is excited to announce tickets are now available for upcoming performances by the critically acclaimed Trans-Siberian Orchestra.
The 2013 holiday season tour marks the final ever performances of The Lost Christmas Eve, the final installment in The Christmas Trilogy.
The Trans-Siberian Orchestra's 2013 tour will run from November 13th to December 30th, with 2 different tours going on at the same time on opposite sides of the country.
While one troupe starts their tour in Toledo, Ohio, the other begins playing in Council Bluffs, Iowa. The 2 teams will travel across the country with 67 performances scheduled in less than two months, providing fans with several opportunities to obtain Trans-Siberian Orchestra tickets.
The Trans-Siberian Orchestra began in 1993 when Paul O'Neill brought together several other well-known and talented musicians. Through their blends of orchestral, symphonic, and classical music with hard rock and heavy metal, they have sold over 9 millions tickets and 8 million albums over the years.
"Along with the Christmas Spectacular, Trans-Siberian Orchestra is one of the most popular holiday shows year after year. With this being the last chance to see them perform The Lost Christmas Eve, fans are already calling us for tickets and ordering them through our website," says Mark Gibbons of SelectATicket.com.
About SelectATicket.com
SelectATicket.com is an industry leader in providing quality seating for all types of events at competitive prices. From Disney on Ice to the Super Bowl, SelectATicket.com has the right tickets for the right venues at great prices.
Visit SelectATicket.com today and get your seats for any upcoming Trans-Siberian Orchestra performance.