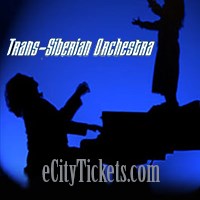 Trans-Siberian Orchestra Tickets are on sale now and TSO fans should lock in the best seats available now at eCityTickets.com.
(PRWEB) October 24, 2013
Trans-Siberian Orchestra tickets for this live concert are on sale now. For the last time on tour, TSO will perform all of the songs off the hit album "The Lost Christmas Eve". Fans can look forward to hearing favorites off the album like "Remember", "Christmas Dreams", "For The Sake of Our Brother", "What Child Is This?", "Midnight Clear" and more. During the second act the band will perform a mix of songs from their other albums.
A complete city tour schedule is listed below and fans can find tickets now by following this link: Trans-Siberian Orchestra Tickets.
Trans-Siberian Orchestra is back in a big way in 2013 and will celebrate its first 15 years of touring with the final performances of its multi-platinum rock opera, "The Lost Christmas Eve" which is the last album in their "Christmas trilogy", with Christmas Eve and Other Stories and The Christmas Attic coming before it. For one final year, audiences will get to experience the modern Charles Dickens-like classic live as audiences are taken to a rundown hotel, an old toy store, a blues bar, a Gothic cathedral, and their various inhabitants all intertwined during a single enchanted Christmas Eve in New York City, This year's rock opera is sure to start any TSO fan's Christmas season off right.
Every November and December, TSO creates two touring groups which allow the band to bring this award winning Rock Opera to more cities in a short amount of time. Trans-Siberian Orchestra has sold more than 7 million albums and has played to over 7 million people in over 80 cities. TSO has become one of the world's top acts including a recent mention in Billboard magazine as one of the top touring artists of the past decade. Of course eCity Tickets specializes in those hard to find, up close seats, and has great seats in every price range. As one of the leaders in secondary ticket sales, eCityTickets.com offers great seats with budget friendly prices and selection for the savvy fan even when others are sold out. Find Trans-Siberian Orchestra tickets now to lock in the best seats.