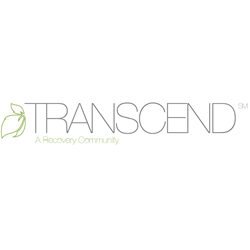 Manhattan, New York (PRWEB) March 15, 2014
According to the National Institute on Alcohol Abuse and Alcoholism, an estimated 18 million Americans currently struggle with an alcohol use disorder. Having been well aware of these statistics and the growing need for assistance for those falling into this category for quite some time, Transcend offers sober living programs throughout Los Angeles and New York. In celebration of the opening of their latest recovery center, a spokesperson for the facility has announced Transcend Recovery Community will hold an open house in NYC on Tuesday, March 18th, 2014.
The facility's spokesperson confirmed, "We are proud to announce the opening of our new Recovery Brownstone in the Upper West Side of Manhattan, and we welcome anyone interested to join us for our open house. The event will be held at the Transcend Recovery Brownstone located at 343 W 71st Street and runs from 11 a.m. to 2 p.m. EDT. During this time, guests will have the opportunity to meet our staff, tour the facility and learn more about our program."
Transcend offers an approach to drug and alcohol treatment unlike those of many standard treatment facilities. Whereas most programs of this nature provide a sole live-in manager, this community places emphasis on the importance of constant support and individual attention. They provide a highly qualified 3 shift staff including a full graveyard shift, ensuring staff members are always readily available to their clients.
Their multi-faceted program covers all aspects of sober help with a team consisting of physicians and mental health clinicians to cater to clients' physical and emotional needs. Building and maintaining strong personal principles is an integral part of their program. Gym memberships are provided for clients as a component of their emphasis on participating in physical activities to foster health on all levels. The staff also teaches basic life skills such as resume creation, job placement and retention and budgeting an income.
Further promoting the overall wellness of their clients, Transcend also provides weekly lectures regarding acupuncture, meditation, mindfulness techniques, yoga, personal goal setting, spiritual expression, and book study. Clients' families are also included in treatment with weekly communications and continual support from the facility's remarkably experienced Family Director. Family weekends are held every two months, which focus on the transition from the facility to the public world.
In conclusion, the spokesperson stated, "Through creating an individual plan for each patient, addressing physical and psychological concerns, instilling social and basic life skills and offering support to our clients and their families during treatment and beyond, we provide a well-rounded approach to recovery. Our newest facility is just the latest step in our attempts to help those who need us. Anyone with questions may feel free to contact us at gabrielg(at)transcendrc(dot)com."
About Transcend:
Covering all aspects of drug and alcohol abuse recovery, Transcend Recovery Community offers clients and their families a unique approach to treatment. Visit their website at http://transcendrecoverycommunity.com.