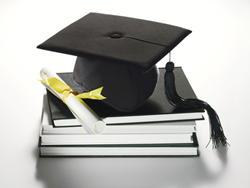 Education is simply the soul of a society as it passes from one generation to another. Gilbert K. Chesterton
(PRWEB) November 27, 2014
Wizscribe is pleased to announce that it is now providing promotional pricing for the entire academic community. Wizscribe is offering a special academic discount for transcription services — a 5 percent discount is effective immediately for all academic clients. Wizscribe is well-known for being the low-cost provider for specialized and high-quality transcription services in the international business marketplace.
Academic clients are traditionally pressed for time and often have limited financial resources at their disposal. Wizscribe's academic transcription services are available at discounted rates to university students and staff at all levels of academia — undergraduate students, research assistants, law school students, professors, medical school students, PhD candidates, lecturers and university presidents.
Professional transcription of academic documentation by Wizscribe will save the academic community both time and money. Wizscribe can meet all academic transcription needs, including academic conferences, lectures, research, panel discussions and specialized industries such as law and medicine. Wizscribe's transcription experts can quickly and accurately transcribe from a variety of sources that include audio, video, legal/scientific documents and legacy database material. Most importantly, Wizscribe provides the lowest industry prices without sacrificing high-quality standards.
As noted by a Wizscribe Sr. Operations Manager, "Wizscribe is committed to providing quality transcriptions to students and teachers at reduced prices. We are equally proud of our dedication to delivering transcripts in a timely fashion. Our industry-leading services also include real-time transcription for live speeches."
Wizscribe includes a team of experts that has been providing advanced transcription services to national and international clients since 1999. Wizscribe's skilled workforce and streamlined workflow systems allow the company to ensure the highest quality while also supplying rapid turnaround — working 24/6 to meet even the most demanding deadlines. Wizscribe is well-versed in handling the unique transcription requirements for specialized verticals such as online transcription, business transcription and legal transcription.
With many transcription projects, it is not unusual for original source material to come in a dizzying number of different formats and document structures. Wizscribe has over a decade of direct experience in dealing with every imaginable version of formatting. For example, this can entail finding obscure original legal documents and then transcribing them for either business or academic purposes.
Even before additional discounting for students and teachers, Wizscribe's competitive pricing levels are typically 40 to 60 percent below the competition. Wizscribe realizes that both business and academic transcription needs often emerge at the eleventh hour. This is why the company stands ready to serve all transcription clients 24 hours per day, 6 days per week.
Turnaround times when working with Wizscribe are frequently 24 hours or less — and now all members of the academic community can also improve their bottom line by saving an additional 5 percent.
To avail 5% discount visit: http://www.wizscribe.com/
About Wizscribe:
Wizscribe has provided "Better, Quicker and Cheaper Transcription Solutions" since 1999. Wizscribe is a leading international provider of specialized transcription services — including audio, video, legal, business and academic transcription services. Wizscribe adheres to ISO quality standards, uses cutting-edge technology and ensures strict data security safeguards.