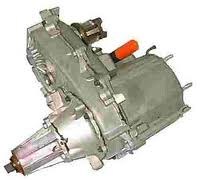 Our expedited methods are now helping buyers thanks to our policy changes.
Gainesville, Florida (PRWEB) August 03, 2013
Online ordering has expanded for some companies in the auto parts business although freight delays can happen. The TransferCasesforSale.com company is now helping to solve delays by offering transfer case express shipping for each order placed at http://www.transfercasesforsale.com/truck-transfer-case online.
"We're now doing a lot of things that other retailers avoid," said the manager of sales at the Transfer Cases for Sale company.
Some companies still sell units at fixed prices and do not apply consumer discounts upon sale. One of the new promotions announced recently was a company wide decrease in pricing posted online.
The express shipments that are now offered are partly due to selecting better freight businesses to deliver customer orders. It is common in the parts industry to have delays due to incorrect routing, special handling requests and other factors that affect consumer parts deliveries.
"Our expedited methods are now helping buyers thanks to our policy changes," the manager of sales added. All standard freight is shipped using the faster methods now available. Consumers who request overnight shipments only have to pay the difference in price between standard and overnight costs.
The growing inventory that is now featured online is now paired with a price and search tool. This combination of two of the popular tasks completed online is reducing time spent by consumers to find an exact match of case assemblies in the company inventory. No username or password is required to use these search tools online.
The company blog is now an extra method online that buyers can use to obtain more information about company shipments, price restructuring or the latest additions to the inventory. This content management section on the company website can be viewed at http://www.transfercasesforsale.com/blog and is updated bi-weekly.
About TransferCasesforSale.com
The TransferCasesforSale.com company distributes its units in all states in the U.S. for prices that are less than retail prices charged by most sellers online. This company has expanded its offerings this year and is now providing dual case units. These dual cases are offered in rebuilt and in previously owned builds for all buyers. The TransferCasesforSale.com company policies for ordering are consistently updated as new ways to process orders faster are developed. This company currently ships all units without consumer freight charge when orders are placed within the continental U.S.