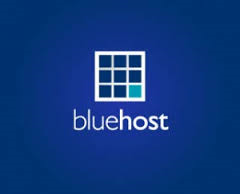 Transferring a Domain to Bluehost
(PRWEB) November 14, 2013
ThreeHosts.com releases the process of transferring a domain name from its registrar to BlueHost in an easy to understand format. A step-by-step guide, plus a short video tutorial are available at http://www.threehosts.com/tell-me-more/bluehost-help-center.html.
It is highly recommended pointing the name servers to Bluehost before initiating a registration transfer. Transfers can take 3-10 days to complete. During this time, the name servers cannot be modified. If users point the name servers to Bluehost before starting a transfer, their domain will be pointed to Bluehost during the duration of the transfer and their site will show what is on Bluehost's servers. As it was mentioned, the transfer process takes 3-10 days once initiated. Ensure the domain name will not expire in this time frame to avoid potential problems with the transfer. If recently renewed, make sure it is at least 30 days after the renewal date to ensure you do not lose the additional time added with the current registrar.
If users wish to move their domain name from one registrar to another one, they may initiate the transfer process by contacting the registrar to which they wish to transfer the name. This registrar is required to confirm their intent to transfer their domain name, using the Initial Authorization for Registrar Transfer form. If users do not respond or return the form to the registrar, their transfer request will not be processed.
About Threehosts.com – Threehosts.com is a reliable resource for web hosting company reviews and ratings, including non-commercial hosting and eCommerce. They provide a list of top 3 trusted web hosts. Their experts have been evaluating web hosting providers for years, and now they present the information in an easy to understand format that helps the consumer make the best choice when choosing a proper web host for their personal and business websites.