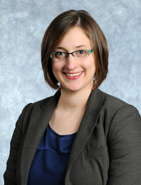 Cleveland, Ohio (PRWEB) April 11, 2014
In CHAMPS Patient Experience's most recent blog post, "Transforming Patient Experience Through Service Recovery", Sarah Fay shares her thoughts on the topic. She explains that in the current healthcare market, which is marked by reimbursement and a growing competition for patient volume, keeping customers happy has never been more important.
True service recovery means providing more than just an apology or a giveaway. It means making things right when customer expectations are not met, simultaneously transforming patient experience and improving the bottom line.
Fay discusses how staff skill-building programs can transform your patient experience and service recovery efforts by arming employees with:

The vocabulary and skills needed to respond immediately to disappointments and unmet expectations in a way that conveys empathy and compassion.
The empowerment necessary to own their interactions at the point-of-service.
The engagement required to decrease the number of formal complaints and increase the number of ambassadors for your organization.
To learn more about the CHAMPS Patient Experience blog, PX Perspective, visit http://www.pxperspective.com.
###
In partnership with Santalucia Group, CHAMPS Patient Experience offers a variety of services to enhance the patient experience. Led by Carol Santalucia, a recognized leader in patient experience with more than 30 years of expertise, CHAMPS offers outcomes-based services designed to create an optimal patient experience. We believe providing an optimal patient experience not only makes sense intuitively but also leads to improved healthcare outcomes, increased patient loyalty and an enhanced financial position for our clients. To learn more about us and our services, visit http://www.champspatientexperience.com.