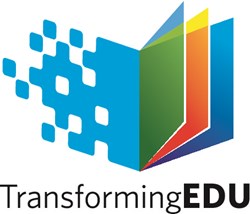 TransformingEDU takes a look at digital content and delivery, lifelong learning and training, MOOCs, and the newest products and services designed to give learners, educators and administrators the cutting edge
New York, NY (PRWEB) November 19, 2013
Education, technology and entrepreneurship come together as Living in Digital Times debuts TransformingEDU, a brand-new conference and exhibition at the 2014 International CES. Formerly known as HigherEdTECH, TransformingEDU is a one-of-a-kind opportunity to explore how the fast pace of technology is fundamentally reinventing K-20 education.
Technologists, industry leaders, entrepreneurs and educators will gather for the one-day conference and four-day exhibition to witness new technologies geared to improve student performance, increase campus or school resource efficiency, and enhance educator outcomes and collaboration.
"With the escalating costs of education, the mandate for better skilled workers, the need to close the skills gap, growing teacher-to-student ratios, and the demand to change the way students learn and educators teach, educational institutions are primed for disruption," according to Kerry Goldstein, producer of the conference. "TransformingEDU showcases the products and services bringing innovation to education through technology."
"There's no place better to see the future of education than at CES, the epicenter of innovation," said Robin Raskin, Living in Digital Times founder. "TransformingEDU takes a look at digital content and delivery, lifelong learning and training, MOOCs, and the newest products and services designed to give learners, educators and administrators the cutting edge."
A host of visionaries and thought leaders will also talk about the latest technology trends on learning. Highlights include:

The Next Generation Campus: Anant Agarwal, President of edX, will explain how Massive Online Open Courses (MOOCs) are redefining learning for the next generation of students. Agarwal will detail what's working and what the future holds.
Harnessing Technology to Revolutionize Education: Rob Nail, CEO and Associate Founder at Singularity University, will explore how several key areas of technology like artificial intelligence, data analytics and neuroscience will impact education in the future.
The 2014 CES show floor will have demonstrations of the latest web-based solutions, personalized learning tools, and the newest gadgets from digital text books, smart glasses and smart watches, to brain engagement headbands and more.
Find out how technology is reshaping education for the digital natives. See the companies and institutions at the forefront of this change.
TransformingEDU will be held on Thursday, January 9th from 8:30 a.m. to 5:00 p.m. at the Las Vegas Convention and World Trade Center (LVCC) during CES.
The exhibit can be found in the TransformingEDU TechZone in The Venetian, Level 2, Venetian Ballroom from January 7th to 10th.
The conference is free to all CES attendees. To register for CES, visit the CES website.
For an up-to-date conference agenda and current list of exhibitors, visit http://transformingedu.com/.
About Living in Digital Times
Living in Digital Times produces conferences and exhibits throughout the year that bring together the most knowledgeable leaders and the latest innovations that intersect technology and lifestyle. Among their many goals is to help companies understand what it means to be a consumer in today's digital world and stay a step ahead in identifying key trends in their given marketplace. Living in Digital Times produces the following summits, exhibitions and events annually at International CES: Digital Health Summit, Silvers Summit, FitnessTech Summit, TransformingEDU, Kids@Play Summit, MommyTech Summit, Mobile Apps Showdown, Last Gadget Standing, FashionWare Show and the KAPi Awards. For more information, visit http://www.LivinginDigitalTimes.com.
About CES
The International CES is the world's gathering place for all who thrive on the business of consumer technologies. It has served as the proving ground for innovators and breakthrough technologies for more than 40 years—the global stage where next-generation innovations are introduced to the marketplace. As the largest hands-on event of its kind, CES features all aspects of the industry. And because it is owned and produced by the Consumer Electronics Association (CEA), the technology trade association representing the $203 billion U.S. consumer electronics industry, it attracts the world's business leaders and pioneering thinkers to a forum where the industry's most relevant issues are addressed. Follow CES online at CESweb.org and through social media: CESweb.org/social.