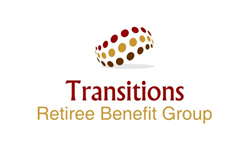 "Expanding our capabilities to include a unique Medicare solution has been a goal of ours for some time now," said John Fiacco, CEO of ConnectedHealth.
Chicago, IL and Atlanta, GA (PRWEB) October 01, 2014
Transitions RBG, which provides innovative solutions for retiree benefit programs, and ConnectedHealth, a provider of the industry-leading benefits marketplace and personalized shopping platform for employers, health plans and consumers, have partnered to expand current benefit offerings to each other's clients. As part of this arrangement, ConnectedHealth will now make its Smart Choices™ Marketplace available to Transitions RBG's non-Medicare-eligible consumers. These individuals will be able to shop and select among a variety of medical and ancillary insurance plans that best meet their needs. The new offerings will be available to individuals of ConnectedHealth employer clients and Transitions RBG partners nationwide on October 1, 2014.
"Transitions RBG is proud to leverage the experience and capabilities that ConnectedHealth offers," said Cambria Smith, President, Transitions RBG. "We had been searching for the right company to form a long-term partnership. Our clients will benefit by having support for pre-65 retirees, including spouses and caregivers of our Medicare-eligible clients, as well as an interactive marketplace that is as easy as an online retail experience. We are excited about this relationship with ConnectedHealth and look forward to supporting our pre-65 clients."
ConnectedHealth's Smart Choices Marketplace has set a new standard for helping consumers make better choices about their health-related dollars and right-size their overall benefits portfolio, based on their risk tolerance and likely healthcare use. The award-winning platform can already be leveraged for group and non-group eligible employees, and now – with this new partnership – there is a solution for post-65 consumers, too. "Expanding our capabilities to include a unique Medicare solution has been a goal of ours for some time now," said John Fiacco, CEO of ConnectedHealth. "We are happy to join forces with Transitions RBG to achieve that goal and offer our employer clients new options to help keep all of their employees and families happy and healthy."
About Transitions RBG
Transitions RBG is a retiree solution organization that was created through an immediate need. We were built to offer employer and retiree solutions for aging populations as well as active employees that care for loved ones. Our clients receive unprecedented customer service and ongoing annual support. Through our understanding of aging populations; our services begin with Medicare Supplement education, enrollment, and continue to offer support through their journey. To learn more about the unique Transitions RBG offerings as well as retiree support please visit us at http://www.transitionsrbg.com.
About ConnectedHealth
ConnectedHealth drives corporate growth by making it easy for employees to be healthy and financially secure. Founded by pioneers of the consumer transparency movement, the company's award-winning consumer-friendly platform delivers innovative benefits strategies while offering consumers the most intuitive shopping platform available. To learn more about how ConnectedHealth is revolutionizing group and individual benefits, visit us at http://www.ConnectedHealth.com or on Linkedin, Facebook and Twitter.