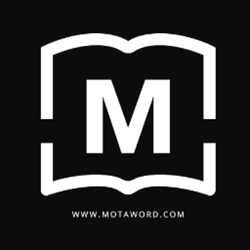 MotaWord and our new translation API allows access to very high-quality translation - the kind you would expect from high-end translation agencies - at a fraction of the cost and at unrivaled speed.
New York, NY (PRWEB) May 01, 2015
MotaWord announces their new translation API service allowing access to fast and high-quality translations for over 70 languages
The cloud-based translation platform was launched in January 2014 as the first truly collaborative translation provider with a select network of 6,000+ translators.
MotaWord's award-winning website allows quick online submission of text and documents in any format and provides instant quotes. As soon as the client confirms, MotaWord's screened, vetted and special trained translators start working together on the platform to translate and edit the text. MotaWord enables its clients to see and review the work as it is being completed. MotaWord delivers perfect translations - all in a fraction of the time it takes with a traditional translation agency.
Now with its translation API service, MotaWord is able to automate and integrate the ordering and delivery of translated documents into the systems of developers and enterprises - providing an even more streamlined approach to translation.
"Until now getting high-quality translation, fast was expensive, time consuming and quality was unreliable" said MotaWord Founder & CEO Evren Ay. "MotaWord and our new API allows access to very high-quality translation - the kind you would expect from high-end translation agencies - at a fraction of the cost and at unrivaled speed. Our collaborative approach ensures that."
Until MotaWord, using human translation for time-sensitive content, which requires a high degree of quality, was not possible. Through its collaborative approach, MotaWord is able to translate a single page of text - such as a press release, support e-mail to clients, urgent memo to employees, update on a website, service interruption announcement or any similar communication - within 10 minutes, at the highest quality, in over 70 languages. The fees charged for the service are over 70% lower than a traditional translation agency.
The new translation API developed and supported by MotaWord allows seamless integration of this vital translation service into the systems and processes of enterprises.
"We listened to the needs of our enterprise clients and developed our API based on their requests. Our vendor management teams are working to push us beyond 70 languages, while our development team makes sure that our translation API and platform functionality is always growing in-line with client expectations." says Oytun Tez, MotaWord's lead developer and co-founder.
The MotaWord translation API and all documentation is accessible through the MotaWord Developer Portal.
About MotaWord: MotaWord, a New York-based collaborative translation platform, was established in 2014 and is the world's fastest, cloud-based, collaborative human translation platform. MotaWord allows vetted translators to work on translation projects simultaneously through the use of a cloud based translation and management platform; delivering high-quality and cost-effective translations in record time. For more information on MotaWord visit http://www.motaword.com.