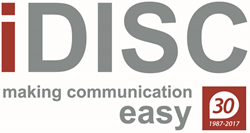 iDISC incorporates Nahuatl, Chuj and Mixtec into its list of supported language combinations.
Olesa de Montserrat, Barcelona (PRWEB) March 09, 2017
iDISC is increasing the number of native American languages covered by its services at its company headquarters in Barcelona and its branch offices in Mexico and Brazil. iDISC's offices already have the infrastructure and resources necessary to take on translation projects from English or Spanish into Quiche, Quechua, Aymara, Guarani, Chuj, Nahuatl, and Mixtec.
These combinations have been added to the traditional language combinations for the region, which are primarily Brazilian Portuguese and Spanish variants including US Spanish, Spanish for different Latin American countries, and more neutral variants of Spanish used for technical purposes.
About iDISC
iDISC Information Technologies was founded in 1987 to help companies publish and distribute their content in any language, using any device or format. To achieve this goal, iDISC relies on linguistic consultants and digital platform specialists who address this content and work with digital publishing tools to facilitate global communication.
More information at http://www.idisc.com