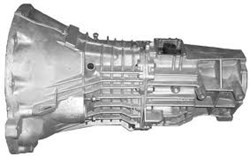 Some buyers can think that a used unit is worthy until it is installed
Dallas, Texas (PRWEB) August 07, 2013
Transmission replacement is one type of auto repair that some vehicle owners must go through to bring back reliability for their automobile. The GotTransmissions.com company online is now examining common transmission problems for automatic units that buyers can experience when purchasing used transmissions. This examination can be found at http://www.gottransmissions.com/blog/used-transmissions-2/transmission-prices online.
"Some buyers can think that a used unit is worthy until it is installed," said a salesman from the GotTransmissions.com company.
Quality issues can be one factor that is considered by buyers when researching multiple dealers of preowned transmissions online. Consumers who frequently search secondary markets in effort to reduce the replacement cost of transmissions can be presented with units that may or may not have quality issues.
Some problems with internal gearing and components can be the cause of a transmission failure or complete lockup. The lubrication provided by transmission fluid can degrade if this fluid is not changed on a periodic basis. Many used transmission units that are marketed by auction sellers and other businesses online go without testing before shipment to consumers.
"Simple tests can reveal a lot about the internal quality of a gearbox," the salesman added. The Ford, Chevrolet, Dodge and Jeep transmission series that are popular on the GotTransmissions.com website are now scheduled for different levels of testing before these are marketed to buyers online.
The common transmission problems that are now examined and posted online for consumers are part of an ongoing series of quality information published by company specialists. The transmission blog that has been installed inside the content management section of the Got Transmissions website can now be accessed at http://www.gottransmissions.com/blog/.
About GotTransmissions.com
The GotTransmissions.com company supplies replacement transmissions for consumers replacing defective transmissions in foreign and American made motor vehicles. This company is managed by professionals in the automotive industry currently negotiating with supply agencies to produce the best pricing possible for used transmissions for sale. The GotTransmissions.com company updates the content in its national database to provide easy access to pricing and other information essential to consumers prior to transmission purchases made online. The company units are now shipped with a limited warranty policy to protect most OEM parts for the duration of coverage.