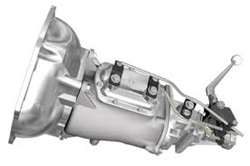 We're constantly adding new vendors, builders and other suppliers in an effort to make replacement transmission purchases cheaper for buyers who use our company as a trusted gearbox supplier
San Jose, CA (PRWEB) November 26, 2013
Rebuilding old auto parts to make these new again is a common practice for some companies in the U.S. The Powertrain Pros company specializes in rebuilt automotive gearboxes and has now lowered its transmission rebuild cost for clients at http://powertrainpros.com. This price reduction is applied to all assemblies that are listed on the company website for sale.
This announcement for price reductions is one continued effort to help supply buyers in the auto industry with a better method of reducing replacement parts costs. The PowertrainPros.com website now features the updated pricing that is now standard for the entire inventory of Ford, Dodge and Chevy units marketed for sale.
A new staff of builders and suppliers are utilized by this company to help build units faster and at a more affordable price. The facility changes that have been integrated throughout the year are now evident in the higher quality builds that are now produced and sold at discounted prices.
"We're constantly adding new vendors, builders and other suppliers in an effort to make replacement transmission purchases cheaper for buyers who use our company as a trusted gearbox supplier," said a salesman at the Powertrain Pros company.
The standard automaker editions that are rebuilt by company staff were recently updated to include third party company units that are popular with some vintage vehicles. Units that are less commonly found in auto parts stores can now be found as remanufactured inside the Powertrain Pros inventory online.
"Requests come into our company daily by phone and online by clients who are comparing pricing and inventory stock with a number of companies that are offering remanufactured inventory online," the salesman included.
The price drop for rebuilt transmissions that is now announced is part of an ongoing series of company announcements for policy changes. The updated research tools that are featured online now have the ability to help generate a price quotation as well as using the toll-free contact number in use at 1-888-292-8807.
About PowertrainPros.com
The PowertrainPros.com company currently rebuilds many of the transmission units that are featured in North American automobiles. These units are currently sold at reduced prices to the general public and commercial vehicle industries. The PowertrainPros.com company supports the general public by reducing the pricing of its units below competitors to offer a discount transmissions resource online. The inventory that is showcased by this company online is added to weekly as new acquisitions of gearboxes are made to start a rebuild for clients. Quotes for pricing are generated by this company online and by phone.