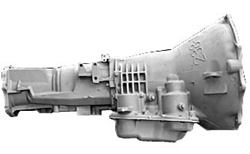 The low pricing and search improvements featured on the company website are part of 2014 changes that are designed for customer benefit
Miami, FL (PRWEB) January 31, 2014
Repair costs charged to consumers by mechanics, service centers and body shops can rise annually based on national labor rates fluctuations, according to automotive industry research. The Got Transmissions company is a leading supplier of replacement vehicle transmissions in North America and is currently offering lower prices for 2014. This company has lowered its transmission replacement cost to benefit buyers online at http://www.gottransmissions.com.
This lower cost applies to all of the brands in stock in the used condition inventory currently promoted on the company website. This lowering of pricing is expected to create more interest in the replacement inventory for automatic and manual edition transmissions for sale.
All previously owned gearboxes marketed by Got Transmissions are purchased from dedicated suppliers throughout the U.S.
One advantage that buyers utilizing the company website for locating lower priced transmissions receive is the improved research available. Different tools are currently featured online that help to present all inventory and pricing in a single search. Researchers who input vehicle year and make into the search finder system are presented with all matches for gearboxes ready for shipment.
"The low pricing and search improvements featured on the company website are part of 2014 changes that are designed for customer benefit," said one source at the GotTransmissions.com company.
The lowering of the replacement cost for company inventory is one phase of changes enabled this year. The change to supplying different OEM warranty protection plans has improved the customer assurance this year. Every buyer who purchases a previously owned transmission online or through the company ordering system offline receives these no charge OEM protection plans.
"The pairing of warranty policies with the lowered pricing is increasing the amount of sales process for replacement gearboxes this year compared to sales processed in previous years in the U.S.," said the source.
The GotTransmissions.com company website has been updated to include the lowered replacement transmission costs online. The research system that consumers use to find units in stock is able to generate the current sale pricing fixed for this year. All phone requests for obtaining price information are still available through the toll-free number at 1-866-320-1182.
About GotTransmissions.com
The GotTransmissions.com company is one national resource to locate previously owned automatic and manual transmission units online. This company has created a discount price structure that is now in place for 2014 to introduce better pricing for all purchasers of company inventory. The GotTransmissions.com company service staff continuously assist all users of the company website each day. The phone support center that is now active is one of the ways that offline contact is made with company staff. The warranty programs mixed with offers for free shipping has increased the shipments processed for this year.