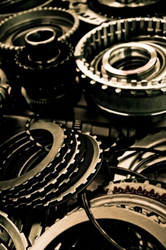 The expanded features on the company website have removed the traditional ways that shops seeking replacement gearboxes used to find a match for a transmission type
Atlanta, Georgia (PRWEB) September 12, 2013
Transmission sales for new and preowned vehicles are one way that mechanics, body shops and other retailers provide replacement services to vehicle owners. The http://gottransmissions.com company is now selling direct to transmission shops in the U.S.
This company has established its retail sales to multiple providers to expand upon the options that are offered online to find replacement gearboxes for foreign and American made vehicles.
Most automotive transmissions are supplied in gasoline or diesel types when sold to the public. These types represent the most popular editions requested from secondary market sellers providing replacement units.
The units that are now sold direct to shops in the U.S. provides the manual and automatic editions that are used in most vehicle brands used in the United States.
"The expanded features on the company website have removed the traditional ways that shops seeking replacement gearboxes used to find a match for a transmission type," said a seller for the Got Transmissions company.
The installation of the search and quote system for any transmission type online is taking away that struggles of matching part numbers, transmissions codes and other information that can delay the purchase process.
The Got Transmissions search system online provides an immediate match without requiring more information than the year of a vehicle and make.
"Our simplified search system is offering faster ways that can be used by buyers to locate stock status, pricing information and warranty details easily online," the seller confirmed.
The current information listed in the company database includes all in stock units that can be purchased online or by the dedicated toll-free telephone number installed this year for customer service.
Database upgrades and updates are made by company staff daily to provide one of the most complete and accurate sources to find used transmissions for sale online. Regular adjustments to prices and shipping incentives are promoted to all buyers.
About GotTransmissions.com
The GotTransmissions.com company buys and resells replacement transmission units that are used for insertion into foreign and American produced vehicles. This company has built its supply chain that now includes hundreds of different suppliers currently offering transmission assemblies at discount prices. The GotTransmissions.com company now offers shipping promotions and limited warranty policies that are packaged directly with each transmission sale made through the telephone number provided or online ordering center. All consumers using this company to research and purchase a replacement gearbox for a foreign or domestic vehicle receives the full support of company staff.