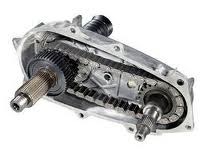 Our units are designed for installation into most vehicle types that require transmission case assemblies
Waco, TX (PRWEB) August 09, 2013
Transmissions are one important component in vehicle manufacturing. Secondary components like transfer cases are used with a transmission to regulate 4WD configurations and shifting. The http://www.transfercasesforsale.com company has now added transmission transfer case units to its inventory of components for sale online.
"Our units are designed for installation into most vehicle types that require transmission case assemblies," said an associate for the Transfer Cases for Sale company.
All 4WD units that are marketed by this company are part of the inventory acquired through automotive relationships built with suppliers in the U.S.
Because this company supplies previously owned and recycled assemblies, each customer purchasing the company units has a choice to make when considering budget and expected lifespan of each unit.
"We give options in price as well as quality levels to help buyers to find the right match," the associate added.
A constructed database is now part of the tools that consumers receive immediate access to when visiting the TransferCasesforSale.com company website. Company specialists are in charge of programming the database on a regular basis to provide prices and warranty details upon quote submissions by consumers.
The transfer cases for transmissions in Ford, Dodge, Chevy, Toyota, Honda and Jeep vehicles now stocked are automatically eligible for the OEM parts protection warranties created for consumer purchases this year. Each 24-month coverage plan is included in the announced sale prices for all units in stock as a bonus feature for purchasing through this company online.
The content management system that is responsible for generating the company published content is now updated several times each day with inventory changes, new arrivals and case assembly information relevant to consumer purchases online.
About TransferCasesforSale.com
The TransferCasesforSale.com company is a large resource in North America to find rebuilt and used condition 4x4 case assemblies for sale. This company currently stocks most American and imported vehicle brands for direct sale to four-wheel drive owners. The pricing system that is programmed for use online now distributes all pricing and other information about inventory. The TransferCasesforSale.com company now ships all units that are distributed to buyers on the same day as orders are processed to promote faster deliveries without extra fees for all orders.