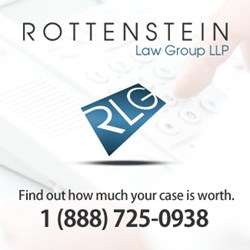 (PRWEB) August 05, 2013
A C.R. Bard transvaginal mesh bellwether trial is nearing the completion of its first week in federal court in West Virginia with a series of expert witnesses called by plaintiffs Dan and Donna Cisson, who sued Bard over its Avaulta mesh, reports the Rottenstein Law Group LLP, a law firm with attorneys who are helping to answer vaginal mesh class action questions from women who allege they have suffered from the medical device.
On Aug. 2 Dr. Jim Ross of the Center for Female Continence and Urogynecologic Surgery testified, according to court documents in Cisson v. C. R. Bard, Inc. (MDL-2187; 2:11-cv-00195; U.S. District Court for the Southern District of West Virginia). Ross had a key role in the development of the Avaulta vaginal mesh. Next was Anthony Brennan, a professor of material science and engineering at the University of Florida. Final deposition testimony came from Douglas Evans, a project leader at Bard.
Recent Bard vaginal mesh awards include a 2012 verdict in California that resulted in a $5.5 million damages award.*
The Rottenstein Law Group LLP encourages those who believe they have suffered from the alleged side effects of their vaginal mesh implants to visit the firm's FAQ page. Those who believe their mesh has injured them will find answers to their questions about vaginal mesh lawsuits and side effects.
*bloomberg.com/news/2012-07-24/bard-must-pay-5-5-million-over-vaginal-mesh-implants.html (July 24, 2012)
About THE ROTTENSTEIN LAW GROUP LLP
The Rottenstein Law Group LLP is a New York-based firm that represents clients nationwide in mass tort actions. The firm was founded by Rochelle Rottenstein, who has more than two decades of experience as a lawyer, to represent clients hurt by defective medical devices and medications. (Attorney advertising. Prior results do not guarantee a similar outcome.)
Contact:
The Rottenstein Law Group LLP
Rochelle Rottenstein, Esq.
321 W. 44th Street
# 804
New York NY 10036
(212) 933-9500 (office phone)
(212) 933-9980 (facsimile)
rochelle (at) rotlaw (dot) com
###