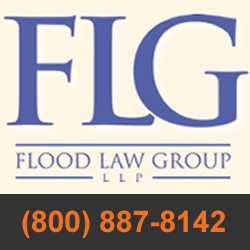 Our national medical device lawyers are currently investigating transvaginal mesh lawsuits for women who have suffered organ perforation, urinary problems, chronic pain and other serious complications
Washington, D.C. (PRWEB) May 07, 2014
Endo International agreed to pay $830 million to settle some 20,000 claims involving the transvaginal mesh products sold by its American Medical Systems subsidiary according to Philadelphia Business Journal (Endo to pay $830M to settle Vaginal mesh lawsuits, May 1, 2014). In light of the recent news and developments in transvaginal mesh litigation, Flood Law Group says it is still investigating potential transvaginal mesh lawsuits.
"We are actively investigating lawsuits on behalf of women who allegedly suffered injuries from transvaginal mesh products," said Christopher Brown, Communications Director for Flood Law Group. "We are pleased to see the litigation moving forward and continue to investigate claims involving alleged injuries from mesh erosion and migration."
Transvaginal mesh is a device that is used to treat pelvic organ prolapse (POP), a condition in which organs in the pelvis prolapse or sag into the walls of the vagina. In 2011, the FDA issued a safety communication (FDA Safety Communication, July 13, 2011) to warn the public about serious complications associated with transvaginal mesh products.
"Based on an updated analysis of adverse events reported to the FDA and complications described in the scientific literature, the FDA identified surgical mesh for transvaginal repair of POP as an area of continuing serious concern," the agency said in its safety alert. "The FDA is issuing this update to inform you that serious complications associated with surgical mesh for transvaginal repair of POP are not rare."
According to the FDA, the agency received more than 1,000 reports of adverse events linked to transvaginal mesh from 2005 to 2007 and another 2,874 from Jan. 1, 2008 to Dec. 31, 2010. According to FDA's safety communication, the most common injuries reported include mesh erosion, organ perforation, urinary problems, pain during sexual intercourse and vaginal scarring.
"Our national medical device lawyers are currently investigating transvaginal mesh lawsuits for women who have suffered organ perforation, urinary problems, chronic pain and other serious complications following surgery in which transvaginal mesh products were used," said Cary McDonald, Partner at Flood Law Group.
To learn more about the potential risks associated with vaginal mesh products or to speak with an experienced attorney about a possible claim, contact Flood Law Group today at (800) 887-8142.
For more information, visit: floodlawgroup.com