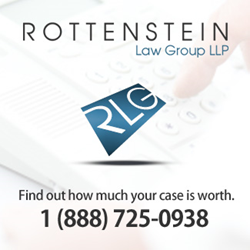 Rockville Centre, NY (PRWEB) May 01, 2014
Endo Health Solutions, Inc., the parent company of American Medical Systems (AMS), has announced its intention to offer $830 million to settle the majority of transvaginal mesh lawsuits filed against it by women who allege serious injuries caused by the devices. The settlement would resolve approximately 20,000 cases, while some 5,000 will remain pending in a multidistrict litigation (MDL) which consolidated the cases in the U.S. District Court for the Southern District of West Virginia in Charleston (In Re: American Medical Systems, Inc., Pelvic Repair System Products Liability Litigation, MDL No. 2325). The Rottenstein Law Group LLP - a transvaginal mesh law firm, maintains an informational Web site that keeps users informed of the latest legal developments concerning the tens of thousands lawsuits that have been filed against AMS and other mesh manufacturers.
According to an April 30, 2014 Bloomberg Businessweek report, the settlement will resolve the majority of lawsuits filed by women who alleged injuries caused by Perigee, Apogee, and Elevate transvaginal mesh implants. AMS previously settled an undisclosed group of lawsuits in 2013 for $54 million.
"The settlements, once final, will resolve a substantial majority of the AMS vaginal mesh-related claims," an Endo spokesperson said in a statement. Plaintiffs will receive approximately $40,000 each based on the latest figure, the Bloomberg Businessweek article states.*
News of this latest settlement comes just as the U.S. Food and Drug Administration (FDA) announced its plans to re-classify transvaginal mesh as a "high risk" medical device.
The Rottenstein Law Group LLP encourages those who believe they have suffered from the alleged side effects of their vaginal mesh implants to speak to a qualified transvaginal mesh attorney to learn about vaginal mesh compensation and settlements.
*http://www.businessweek.com/news/2014-04-30/endo-pays-830-million-to-resolve-vaginal-mesh-suits-1
About THE ROTTENSTEIN LAW GROUP LLP
The Rottenstein Law Group LLP is a New York-based firm that represents clients nationwide in mass tort actions. The firm was founded by Rochelle Rottenstein, who has more than two decades of experience as a lawyer, to represent clients hurt by defective medical devices and medications. (Attorney advertising. Prior results do not guarantee a similar outcome.)
Contact:
The Rottenstein Law Group LLP
Rochelle Rottenstein, Esq.
100 Merrick Road
Suite 226W
Rockville Centre, NY 11570
(212) 933-9500 (office phone)
(212) 933-9980 (facsimile)
rochelle (at) rotlaw (dot) com
http://plus.google.com/106070664376281033016