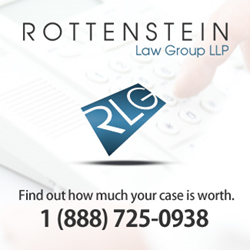 New York, NY (PRWEB) March 07, 2014
According to a March 4, 2014 article published on BloombergBusinessweek.com, Coloplast, the manufacturer of transvaginal mesh devices, has agreed to settle with approximately 400 plaintiffs who have filed lawsuits against the company for alleged injuries suffered after implantation of the devices. The Rottenstein Law Group LLP, which represents victims in vaginal mesh lawsuits consolidated into a multidistrict litigation (In Re Coloplast Corp. Pelvic Support Systems Products Liability Litigation, MDL No. 2387) in the U.S. District Court for the Southern District of West Virginia, before Judge Joseph R. Goodwin, offers insight into vaginal mesh settlement agreements at the firm's Vaginal Mesh Lawsuits Center.
Bloomberg Businessweek reports that Denmark-based Coloplast has agreed to an average payment of $40,000 per claimant, according to sources that are familiar with the agreement. The lawsuits were filed by women who were implanted with the company's Novasilk-Synthetic Flat Mesh System and the Aris-Transobturator tape; devices used to treat symptoms of stress urinary incontinence and pelvic organ prolapse. The Rottenstein Law Group LLP notes that other transvaginal mesh manufacturers are also in the midst of settlement negotiations with the tens of thousands of plaintiffs whose cases are consolidated into six total multidistrict litigations in Judge Goodwin's court.
Women are filing transvaginal mesh lawsuits alleging they suffered from adverse side effects such as pain and discomfort, in addition to device erosion, according to court documents. The Rottenstein Law Group LLP encourages those who believe they have suffered from the alleged side effects of their vaginal mesh implants to speak to a qualified transvaginal mesh attorney to learn about vaginal mesh compensation and settlements.
About THE ROTTENSTEIN LAW GROUP LLP
The Rottenstein Law Group LLP is a New York-based firm that represents clients nationwide in mass tort actions. The firm was founded by Rochelle Rottenstein, who has more than two decades of experience as a lawyer, to represent clients hurt by defective medical devices and medications. (Attorney advertising. Prior results do not guarantee a similar outcome.)
Contact:
The Rottenstein Law Group LLP
Rochelle Rottenstein, Esq.
100 Merrick Road
Suite 226W
Rockville Centre, NY 11570
(212) 933-9500 (office phone)
(212) 933-9980 (facsimile)
rochelle (at) rotlaw (dot) com
plus.google.com/106070664376281033016
http://www.vaginalmeshlawsuitcenter.net