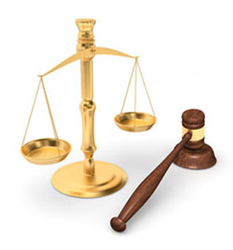 St. Louis, MO (PRWEB) May 11, 2014
The first large transvaginal mesh lawsuit settlements and specific compensation amounts are included in a news update from 247LawsuitNews.com, a leading source for up-to-date pelvic mesh lawsuit news. A handful of companies manufacture pelvic mesh, a medical device that is surgically implanted to remedy pelvic organ prolapse. Endo International and Coloplast are among the companies whose vaginal mesh lawsuit settlements have made national news.
Endo International, the parent company of vaginal mesh manufacturer American Medical Systems, agreed to a settlement of $830 million. According to an April 2014 Reuter's article*, the settlement will resolve 22,000 pelvic mesh lawsuits, allotting approximately $38,000 per plaintiff. This is the largest mesh lawsuit settlement to date. This settlement was the result of a Multi-District Litigation, a legal process that compiles similar cases to speed the legal process (Endo International Plc./American Medical Systems Pelvic Repair System Litigation, Southern District of West Virginia, MDL No. 2325).
Another important pelvic mesh lawsuit settlement was reached by Coloplast. While the numbers of mesh lawsuits resolved (400) and the settlement amount ($16 million) reported by Bloomberg News** are far less than the Endo settlement, this news is a beacon for other outstanding mesh lawsuits against Coloplast. Coloplast has determined not to handle pelvic mesh lawsuits as MDLs; rather, smaller groups of transvaginal mesh lawsuit settlements will be reached with individual law firms. This is expected to be the first in a series of important pelvic mesh lawsuit settlements for Coloplast.
While some transvaginal mesh settlements have already been reached, women who have suffered health problems related to vaginal mesh implantation may still be eligible to file a lawsuit or receive compensation through a transvaginal mesh settlement.
Even though settlements are being reached in pelvic mesh lawsuits, women who have experienced health problems after having mesh transvaginally implanted may still file a lawsuit and participate in the mesh settlement. Bard and Boston Scientific also manufacture surgical mesh products.
About 247LawsuitNews.com
247LawsuitNews.com is a leading publisher of large consumer lawsuit news and information from the attorneys and law firms handling these national litigations. The 247LawsuitNews.com website provides current information on pharmaceutical and medical device lawsuits, such as pelvic mesh, DePuy ASR hip replacement systems, Actos, Pradaxa, Risperdal, antidepressant birth defects and others. Visit http://www.247LawsuitNews.com for more information.
*reuters.com/article/2014/04/30/endo-mesh-settlement-idUSL2N0NM2V820140430
** bloomberg.com/news/2014-03-04/coloplast-said-to-pay-16-million-to-settle-mesh-lawsuits.html