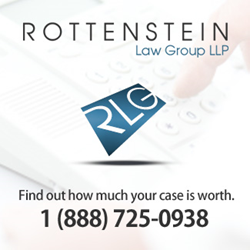 We are hopeful, on behalf of all victims, that this second bellwether trial will result in a verdict for the plaintiff
Rockville Centre, NY (PRWEB) August 21, 2014
The second bellwether trial involving claims that mesh products manufactured by Boston Scientific has begun in Massachusetts state court. The device manufacturer won the first bellwether trial. The Rottenstein Law Group LLP, a national personal injury law firm that represents women with claims of harm stemming from the implantation of mesh products, provides information about making a claim for compensation for injuries suffered at http://www.wehelpwomen.com/transvaginal-mesh/.
Maria Cardenas vs. Boston Scientific Corp. (Case No. 12-02912; Superior Court of the Commonwealth of Massachusetts, County of Middlesex) began on August 14. Plaintiff Cardenas alleges that one of Boston Scientific's mesh products caused her serious injuries, according to her complaint. Cardenas asserts that Boston Scientific's design of the product was faulty.
In July, Boston Scientific won a bellwether trial involving its Pinnacle mesh. In Albright v. Boston Scientific Corp., (Case no. 12-0909; Superior Court of the Commonwealth of Massachusetts, County of Middlesex), Plaintiff Diane Albright had alleged that Boston Scientific had improperly designed the Pinnacle mesh and failed to warn the public about the product's risks, resulting in injuries to her after she received a mesh implant in 2010.*
There are currently more than 12,000 pending lawsuits involving claims by women that vaginal mesh products made by Boston Scientific erodes after implantation, causing organ damage and pain, according to court filings.*
"We are hopeful, on behalf of all victims, that this second bellwether trial will result in a verdict for the plaintiff," said Rochelle Rottenstein, principal of the Rottenstein Law Group. "No woman should be discouraged by the first verdict from filing suit if she believes she was hurt by a mesh product, in any event."
Women needing more information about the alleged dangers of transvaginal mesh products should visit http://www.wehelpwomen.com. Representatives of the firm are available to answer any questions, and there is a confidential, no-cost claim evaluation form that can be filled out in order to determine if there are grounds to file a vaginal mesh product lawsuit.
*"Boston Scientific Wins First Vaginal-Mesh Injury Trial." Bloomberg.com, July 30, 2014. (http://www.bloomberg.com/news/2014-07-30/boston-scientific-wins-first-vaginal-mesh-injury-trial.html)
About The Rottenstein Law Group LLP
The Rottenstein Law Group LLP is a New York-based firm that represents clients nationwide in mass tort actions. The firm was founded by Rochelle Rottenstein, who has more than two decades of experience as a lawyer, to represent clients hurt by defective medical devices and medications. (Attorney advertising. Prior results do not guarantee a similar outcome.)
Contact:
The Rottenstein Law Group LLP
Rochelle Rottenstein, Esq.
100 Merrick Road # 266
Rockville Centre, NY 11570
(212) 933-9500 (office phone)
(212) 933-9980 (facsimile)
rochelle (at) rotlaw (dot) com
plus.google.com/106070664376281033016