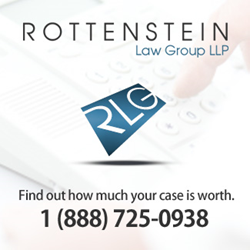 The plain import of this order is that the court recognizes that there is still much to be discussed as these cases progress toward trial
Rockville Centre, NY (PRWEB) September 17, 2014
In Pretrial Order #139 (Scheduling of Discovery Conferences), the court acknowledges that "bi-weekly telephonic discovery conferences would be beneficial in this [MDL]." Accordingly, the court has scheduled seven such conferences through mid-December. "At the end of December," the order further provides, "the court and counsel will assess the need for additional conferences.
"The plain import of this order is that the court recognizes that there is still much to be discussed as these cases progress toward trial," said Rochelle Rottenstein, principal of the Rottenstein Law Group. "Discovery—the required pre-trial trading of information among the parties—in these cases can be quite complicated, especially with biomaterials that need to be preserved and analyzed, in addition to the thousands upon thousands of pages of documents to be traded and reviewed. Having the court keeping tabs on the process through regular conferences will keep things on track toward trial."
In other recent mesh cases, a woman was awarded $3.27 million in damages from Ethicon (Huskey v. Ethicon; No. 12-5201, U.S. District Court for the Southern District of West Virginia) and another woman's lawsuit against Boston Scientific ended with a trial jury ordering the company to pay $73 million, including $50 million in punitive damages (Salazar v. Lopez, no. DC-1214349, District Court for Dallas County, 95th Judicial District of Texas).
Women needing more information about the alleged dangers of transvaginal mesh products should visit avaultameshlawsuit.co, where there is a confidential, no-cost claim evaluation form that can be filled out in order to determine if there are grounds to file a vaginal mesh product lawsuit.
About The Rottenstein Law Group LLP
The Rottenstein Law Group LLP is a New York-based firm that represents clients nationwide in mass tort actions. The firm was founded by Rochelle Rottenstein, who has more than two decades of experience as a lawyer, to represent clients hurt by defective medical devices and medications. (Attorney advertising. Prior results do not guarantee a similar outcome.)
Contact:
The Rottenstein Law Group LLP
Rochelle Rottenstein, Esq.
100 Merrick Road # 266
Rockville Centre, NY 11570
(212) 933-9500 (office phone)
(212) 933-9980 (facsimile)
rochelle (at) rotlaw (dot) com
plus.google.com/106070664376281033016