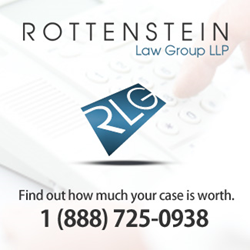 If there are documents that reveal that Bard knew that the Avaulta could have been made safer, those would be very important.
Rockville Centre, NY (PRWEB) September 18, 2014
In Pretrial Order #140 (Motion to Amend Pretrial Order; Motion to Compel Discovery; Motion for Protective Order ), the court acknowledges two discovery motions that have been the subject of multiple telephone conferences." The first issue was resolved by the development of a "new process for the collection, retention, storage, and division of surgical specimens removed from Plaintiffs during mesh revision or removal procedures," which process was addressed in a prior Pretrial Order. The second issue concerns whether the numerous plaintiffs in the MDL are entitled to "materials related to the 'Web project,' a product design and development project conducted by a division of C. R. Bard... during a period of time when Bard was also marketing and selling its Avaulta line of products." It is the Avaulta line at issue in the MDL.
"The Web project involved larger pore, lighter weight mesh products, which are not at issue in the MDL, but according to Plaintiffs, are relevant nonetheless," the latest court order explains. "Plaintiffs contend that the Web project documents are important to establish the feasibility of a safer alternative design." Magistrate Judge Eifert ruled that the plaintiffs are entitled to some of the documents related to the Web project, specifically documents related to products that were eventually marketed.
"Discovery—the required pre-trial trading of information among the parties—in these cases can be quite complicated, and it's not surprising that an issue arose—or that Judge Eifert found a workable compromise," said Rochelle Rottenstein, principal of the Rottenstein Law Group. "If there are documents that reveal that Bard knew that the Avaulta could have been made safer, those would be very important."
In other recent mesh cases, a woman was awarded $3.27 million in damages from Ethicon (Huskey v. Ethicon; No. 12-5201, U.S. District Court for the Southern District of West Virginia) and another woman's lawsuit against Boston Scientific ended with a trial jury ordering the company to pay $73 million, including $50 million in punitive damages (Salazar v. Lopez, no. DC-1214349, District Court for Dallas County, 95th Judicial District of Texas).
Women needing more information about the alleged dangers of transvaginal mesh products should visit http://www.rotlaw.com/vaginal-mesh/, where there is a confidential, no-cost claim evaluation form that can be filled out in order to determine if there are grounds to file a vaginal mesh product lawsuit.
About THE ROTTENSTEIN LAW GROUP LLP
The Rottenstein Law Group LLP is a New York-based firm that represents clients nationwide in mass tort actions. The firm was founded by Rochelle Rottenstein, who has more than two decades of experience as a lawyer, to represent clients hurt by defective medical devices and medications. (Attorney advertising. Prior results do not guarantee a similar outcome.)
Contact:
The Rottenstein Law Group LLP
Rochelle Rottenstein, Esq.
100 Merrick Road # 266
Rockville Centre, NY 11570
(212) 933-9500 (office phone)
(212) 933-9980 (facsimile)
rochelle (at) rotlaw (dot) com
plus.google.com/106070664376281033016