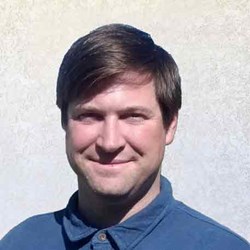 TRA presents many diverse opportunities including; product design, manufacturing, and production...I am a proud part of that team.
American Fork, UT (PRWEB) August 27, 2013
TRA Snow and Sun, manufacturer of engineered snow retention and solar mounting systems, has hired Bryan Stone as a new estimator in the engineering and technical department. Stone contributes a background in CAD engineering and manufacturing. Previously, Bryan Stone was a contractor performing technical instruction in computer applications and hardware technology, social networking, and email campaigns for non-profits.
In his role as estimator Bryan is integral to TRA Snow and Sun's dedication to engineering each solar mounting or snow retention solution. When customers submit their plans and specific roof specifications, Bryan reviews them, working closely with the sales department to ensure that the customer gets the type and quantity of product they are looking for. He works in depth with the CAD engineer on new designs and drawings, providing those to production and sales departments.
Stone sees great potential in his opportunities at TRA Snow and Sun. "TRA presents many diverse opportunities including; product design, manufacturing, and production. I have always held an interest in the renewable energy field. I am excited to be a part of their snow safety and solar installations initiative. Now that solar finally has the opportunity to become a major part of our utility scale power supply, our position at TRA has tremendous potential. I am a proud part of that team. "
Travis Washburn, CAD Engineer and Engineering Department Manager works closely with the new estimator and said, "Bryan is very willing to help out with any task that is asked of him no matter how easy or difficult. He always has a good attitude about doing the work assigned to him."
TRA Snow and Sun, Inc., located in American Fork, Utah, offers Roof Snow Retention Devices, Solar Racking Systems and Roof Ventilation and Flashing Solutions. They provide all customers, from the individual homeowner to the big developer, free engineered designs for all their systems. For more information call Travis Washburn at TRA Snow and Sun at 800-606-8980 or visit http://www.trasnowandsun.com