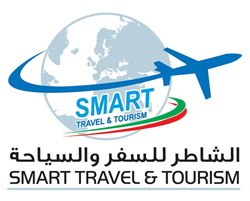 Muscat, Oman (PRWEB) July 16, 2015
Smart Oman Tour, one of the most professional Oman tour operators offering an exclusive range of tours into the Persian Gulf country – Oman, brings wonderful one day Oman Travel packages to help tourists visit some of the most selective and popular destinations in Oman and have lots of fun in the shortest possible duration. These tour packages can be excellent mean if anyone wants to sightsee some of the rich cultural heritages along with the treasures of Oman treasures in only one day. All those interested in adventurous, luxurious and fun activities can book any of these Smart Oman one day tour packages in order to have an authentic Omani travel experience at affordable budget. So, take a try on these fantastic one day tour packages that would let you explore Oman's top desired destinations like Muscat city, Serene Salalah, Frankincense Trail, Wahiba Sand, Wadi Bani Khalid, Wadi Al Arbaeen, Sur and more with the professional insight of tour experts and guides.
"We provide many interesting Oman tour packages for the one day vacations of tourists to Oman allowing them to enjoy everything from great natural beauty and beautiful mountains to wind blowing deserts and amazing coastline in the Sultanate of Oman. Our skilled and experienced tour operators are involved in each of our tour packages to deliver you the most exciting, enjoyable and innovative Oman travel experiences around one day or even less," said an authorised tour operator of Smart Oman Tour.
Instead of wasting a week or more time in an Oman travel, many tourists are seeking for pleasure of one day Oman tours. Smart Oman Tour offers a wide variety of one day Oman tours to fulfill the wish of travelers with the least possible time and stress. You need to keep updated on all the Smart Oman Tour and Travel Packages and choose the one that fits into your preferred itinerary and budget.
1. Serene Salalah Tour - It is the most spectacular one day Oman tours which can be wrapped in half of the day. Apart from giving a comprehensive taste of both the traditional and modern lifestyle of population in the tropical heaven of Salalah, this tour package allows tourists to see the finely crafted palace of the Sultan - Al Husn, the busy fish market, and the tempting natural sights of vegetables and fresh fruits, impressive 'Shanfari Mosque' and not to forget the remains of the 'Al Balid Sanctuary'.
2. Muscat City Tour – This tour package is perfect for getting a glance at Oman's history, tradition and culture reflecting in the Museum before taking brief stopover in front of the Al Alam Palace - Sultan's magical Qaboos with hues of Islamic architecture which is surrounded by the two popular forts, Fort Mirani and Fort Jalali.
3. West Salalah or Frankincense Trail Tour – It is a half day journey to Dhofar rual area with a sightseeing of the scenic beauty of the West Salalah Mountain. It also includes the historical tomb of 'Prophet Job', the fantastic looking lagoon at Mughsail beach, the ancient Frankincense trees and more.
4. Wahiba Sand , Wadi Bani Khalid Tour – It is a professional guide assisted full day tour which enables tourists to enjoy the hospitality of Bedouins living in Wahiba sands and have thrilling fun of dune bashing before going to see more scenic pools with waterfalls in Wadi Bani Khalid - one of the biggest wadis in Oman.
5. Wadi Al Arbaeen Tour – Starting from the coast of Sur, this tour takes the tourists through beautiful countryside and Rocky Mountains and around the quiet fishing village of Quriyat. While driving them straight to Wadi Arbaeen which looks like a heaven amidst the natural plantations and dry and rocky mountains. In this tour, visitors will have many photo stops on their way for an ultimate Omani travel experience.
6. The Gift of Kings Tour – It is a fully exclusive one day tour enabling tourists to revisit the famous Arabian Oil perfumes at Amouage, enjoy the magnificent craftsmanship of Sultan Qaboos Grand Mosque and travel around the Al Alam Palace along with ancient Jelali and Mirani forts. This tour allows tourists to drive through the road of old Muscat, arrive at the Shanri-La fjords and further move to Jebel Sifah Mountains for exploration.
For pricing details on these one day Oman tours and many other tailor made Oman travel packages, you can visit the website at http://www.smartomantour.com
About The Company:-
Smart Oman Tour is among the reliable Oman tour operator providing wonderfully customized Oman tour packages including UAE tour packages, Excursions in Salalah and many other attractive Excursions in Oman. It operates through skilled and efficient tour operators who want to make the holiday vacations of tourists as interesting as their imagination and inspiration in the amazing land of Oman. Smart Oman Tour is always preferred by tourists for its unequalled tour options and outstanding service. To checkout its different tour packages, visit the website at http://www.smartomantour.com.