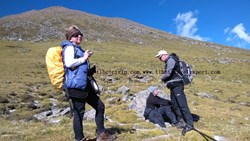 Is 2014 Tibet travel more expensive than 2013? Contact www.tibetctrip.com now!
(PRWEB) December 23, 2013
As the 2014 Tibet travel season quickly approaches many travelers are wondering how they can plan their tour around the weather. Tibet is the highest altitude region on earth and covers a massive land area, so depending on when and where travelers may find themselves, the weather can vary drastically. TibetCtrip Travel Service-TCTS (http://www.tibetctrip.com) has been operating professionally guided tours of Tibet for over ten years and shares with travelers what kind of weather they can expect and when.
Lhasa and Central Tibet: Here, the weather is relatively hospitable throughout the whole year. That said, travelers would need to prepare for cold and wind if visiting in the winter months. Outside of that, temperatures are typically comfortable during the day and then drop at night.
Friendship Highway to Nepal: For much of the year, the road is suitable for travelling but the month of August should be avoided. Heavy monsoon rains can bring landslides that close portions of the highway.
Mt. Everest and Surrounding Area: The best times to visit Everest are April through Mid-May along with September and October. For the remainder of the year, clouds either shroud Everest or temperatures are much too low for most travelers to visit.
Mt. Kailash: The Kailash pilgrimage is best done in July, September, or October. Recently, much of the road to Kailash has been paved making for low landslide risk however travelers will need to be prepared for sudden drops in temperature. On the trek, clothes that can be layered are the way to go.
Northern Tibet: Tours of Tibet visiting the northern region are best undertaken in the summer. Winter dominates the area from October to May.
Eastern Tibet: The best times to visit here are May, June, and September. Winters are harsh while the summer months of July and August bring heavy rains and landslides.
Tibet's varied geography makes for a variety of climactic conditions. So long as travel groups are willing to be flexible, a tour can be arranged any time of the year. Those visiting in the winter can enjoy exploring Lhasa without the crowds, spring and summer make popular Tibet attractions like Everest accessible, while autumn provides great weather for trekking and enjoying mountain scenery. The 2014 travel season is coming up quick; travelers are encouraged to start planning their Tibet tour now.