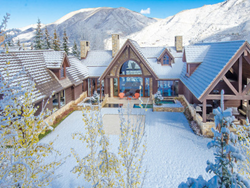 Aspen, Colorado (PRWEB) September 02, 2014
Aspen Luxury Vacation Rentals is pleased to introduce their new website. The site features an impressive collection of high-end private vacation rental homes, ranches and condominiums, as well a wide array of luxury amenities and concierge services the company provides to elite travelers to Aspen and Snowmass.
The website is designed to be an up-to-date marketing tool for homeowners wishing to rent out their properties, as well as a comprehensive resource for visitors planning a vacation in, or a business trip to, Aspen or Snowmass. In addition, the site also provides information about local recreational opportunities, historical and cultural attractions, dining and shopping options, activities and events.
A regularly updated blog will keep visitors informed about the latest events and activities, entertainment, nightlife and recreational opportunities in the area, and will occasionally spotlight local luxury-related services and establishments.
Aspen Luxury Vacation Rentals offers over 35 years of experience in luxury Aspen lodging and five-star hospitality management. They specialize in vacation rental management, including targeted vacation property marketing and listing, and full management of private vacation rental properties in the Aspen and Snowmass, Colorado area. To find out more information about the company, please visit aspenluxuryvacationrentals.com, or call 970-618-8290.