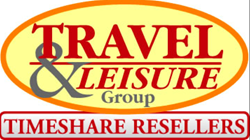 Experience the many nuances of the world's best travel destinations.
Sudbury, Suffolk, England (PRWEB) February 04, 2014
International timeshare resellers Travel & Leisure Group will be exhibiting at the 2014 Times Destinations Holiday and Travel Show, Feb. 6-9 at London's Earl's Court. An essential event for anyone seeking travel ideas and inspiration, the Destinations Holiday and Travel Show offers attendees a wealth of information and expertise from many of the industry's most professional, reputable and adventurous travel and timeshare companies.
Travel & Leisure Group, a leading European timeshare resale brokerage, brings the world of private timeshare sales front and center. Whether visitors are considering a cultural break to Rome or Paris, a relaxing beach holiday in Thailand or Spain's Canary Islands, or a ski trip to Canada or Colorado, experts from Timeshare & Leisure Group will be on hand to answer questions on affordable travel options, and offer information on amazing getaways that are off the beaten path.
"Although most travelers know that travel opportunities can be found on the Internet, exhibitions like this one remain popular because attendees get to build relationships face to face with travel experts, and experience the many nuances of the world's best travel destinations," says Timeshare & Leisure Group Managing Director Maria Mills-Farinas. "Travel & Leisure Group was welcomed to the show in 2013, where our world class timeshare representatives greeted a steady stream of visitors who were happy to see a reputable resale company represented."
Visitors to the 2014 Times Destination and Travel Show can experience the flavor and cultures of many different destinations at the show's "Taste the World" zones, offering complimentary cuisine and beverages from around the world throughout the day. New this year will be the MASTA Travel Health Zone, where visitors can receive a free consultation with MASTA's specialist travel nurses on what vaccinations are needed for travels they are planning, receive inoculations at the show's clinic and enjoy expert travel advice.
The "Meet the Experts" theaters will host travel personalities and experts offering advice and information in intimate travel settings. The World Entertainment Stage will host performances reflecting different cultures from around the world. Travel celebrities, explorers and travel writers will also be on hand to answer your questions, including TV presenter Simon Reeve, broadcaster and journalist Jeremy Bowen and many more.
"We encourage all our friends and everyone interested in finding amazing and affordable travel destinations to drop by and meet us at stand AF80," says Mills-Farinas.
For more information, visit the Travel & Leisure Group Times Destinations Holiday and Travel Show web page, or visit the main Exhibition site at http://www.destinationsshow.com.
Travel & Leisure Group oversees sales and resales of timeshare properties throughout Europe, Middle East, the Caribbean, North America and South America. Travel & Leisure Group enjoys a respected and unrivaled reputation as one of the leading timeshare resale brokerage firms in Europe.
Travel & Leisure Group is an authorized reseller for Diamond Resorts Points (DRI Points) and a recommended reseller for all Macdonalds resorts and many others.
About Travel & Leisure Group:
Travel and Leisure Group is an international timeshare resale company with more than 22 years' experience. Their dedicated team of multinational brokers specialize in assisting clients with timeshare for sale worldwide.
All Travel & Leisure Group transactions are guaranteed through escrow.
Recommended by major timeshare resorts and developers worldwide, Travel & Leisure Group is a member of the Resort Development Organization (RDO), The Association for Timeshare Owners Committees (TATOC), the National Timeshare Owners Association and the American Resort Development Association (ARDA) and the Australian Timeshare and Holiday Ownership Council Limited (ATHOC).
###