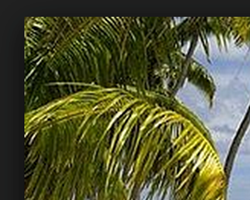 An extra rule of thumb that owners should abide by is to remember that if it sounds too good to be true, it is.
Sudbury, Suffolk (PRWEB) August 29, 2013
At a time when a growing number of consumers are looking at timeshare for their affordable dream vacation getaway, international timeshare resale brokerage firm Travel & Leisure wants to educate investors on scam tactics and how to avoid them. In the newest Travel & Leisure Group blog, "Avoid Timeshare Scams", Travel & Leisure Group Managing Director Maria Mills-Farinas offers expert insight into the most common scams that timeshare buyers and sellers should look out for.
Although there are plenty of honest, successful timeshare investments available, Mills-Farinas warns readers of the possibility that they may come across a fraudulent timeshare opportunity. Like any transaction, investing in a timeshare can make an over-eager buyer or seller vulnerable to unscrupulous scammers.
"Anyone who has been deceived on a fraudulent timeshare deal can tell you what a devastating event it can be, both financially and emotionally," Mills-Farinas says. "Whether you're planning to buy or sell your own dream vacation timeshare, it is certainly worth your while to learn how to protect yourself from fraud, and join the majority of timeshare investors who experience a happy outcome."
Even when a timeshare owner has enjoyed many vacations in their timeshare over the year, there comes a point when timeshare owners decide to sell. Scammers prey on sellers who are desperate to find a buyer for their timeshare by promising a quick, profitable sale with a buyer already lined up. Even the most level-headed seller can be taken advantage of by an experienced scammer if they're not careful. Scammers will go so far as to set up professional-looking websites and claim to represent legitimate real estate firms. They may even have business cards for added credibility.
Mills-Farinas says the most obvious sign of a scam for a resale transaction is a request for money up front with exception of optional payments for specific work such as advertising, which has been completed and of which the seller has full details. No monies should change hands.
"No legitimate timeshare property broker requests any payment until the resale transaction is completed," she says. "Any request for an advance against the anticipated profit of a property sale should send the timeshare owner running in the opposite direction."
Another red flag is a request to send funds via a money transfer service. When a potential victim is desperate to sell, they often become more willing to believe the scammer's promises and reassuring gestures, such as a "guarantee" of some sort. The fact of the matter is, once cash has been sent—and a money transfer is the same as cash—it's gone for good.
"Always try and protect your investments by paying with credit cards for timeshare properties," Mills-Farinas says.
Scammers will jump through hoops to avoid a check into their credentials. Their tactic is to distract potential victims by increasing the pressure for an immediate decision. Always check to see if the timeshare company with is registered or known to timeshare regulatory bodies such as the Resort Development Organisation (RDO), the TATOC Timeshare Association, ATHOC (Australian Timeshare Holiday Ownership Council) or the American Resort Development Association (ARDA).
Below are some important rules of thumb to follow in order to avoid becoming the victim of a timeshare scam:
1. Always check the credentials of a business before you enter into a contract to purchase or sell a timeshare.
2. If you are selling through a company and wish them to advertise your Timeshare individually or which to place advertising yourself in a Newspaper or website, you must ensure the contract has been terminated before you make a payment.
3. Do not oblige any requests for upfront fees in connection with resale contract. Any costs related to a timeshare purchase or sale will be handled at the closing.
4. Never wire cash for any reason. Always opt to use a credit card instead.
5. Always read the fine print of a contract before signing, whether buying or selling.
6. Request all information related to buying or selling a timeshare, including promises,
obligations and fees, in writing.
An extra rule of thumb that owners should abide by is to remember that if it sounds too good to be true, it is. The moment a potential victim resists the pressure of a high-pressure scam, any deceptive practices quickly become exposed.
When it comes to selecting the right company to help sell or help you buy a timeshare, look for a well-established firm that has been in the business for years. A reputable timeshare company will have an easily researched history and an excellent reputation in the industry.
For more information or guidance on how to safely buy timeshare, sell timeshare, or rent timeshare in the United Kingdom, Travel and Leisure Group can help navigate sometimes murky waters.
To inquire about buying, selling or renting a timeshare, visit the Travel & Leisure Group website. U.S. inquiries call 813.965.4373; EU inquiries call 0800 071 1372 (sales), 0800 071 4674 (purchasing), or 01787 881111 for general information.
About Travel & Leisure Group:
With more than 20 years of timeshare industry experience, Travel & Leisure is an international timeshare resale firm with a team of dedicated and multilingual brokers specializing in all aspects of timeshare resales worldwide. By taking full advantage of management and staff's collective expertise, the Travel & Leisure Group has created a safe environment for private individuals to buy, sell and rent timeshare.
All Travel & Leisure Group transactions are guaranteed through escrow.
Recommended by major timeshare resorts and developers worldwide, the Travel & Leisure Group is a member of the Resort Development Organisation (RDO), The Association for Timeshare Owners Committees (TATOC), the Timeshare Owners Association and the American Resort Development Association (ARDA) and the Australian Timeshare and Holiday Ownership Council Limited (ATHOC).