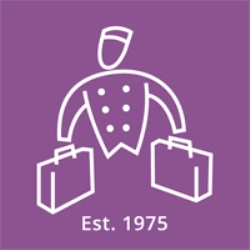 'It's our people that make us tick and successful,' said CEO Wido Schaefer.
Los Angeles, CA (PRWEB) March 19, 2014
California-based TravelStore, rated one of the nation's larger travel management companies by Travel Weekly and Business Travel magazines, has launched a new business travel management website.
Founded in 1975 and 100% employee-owned, TravelStore's new corporate website emphasizes the company's hands-on and personal approach to business, while promoting hi-tech tools used to manage business travel and provide duty of care to its clients.
"We looked at a number of corporate websites and they were all largely similar," said Jim Wright, Sr. VP, Corporate Sales. "After all, corporate travel management companies for the most part use comparable technology tools. We wanted to emphasize what makes us different, our people and the personalized way we do business."
To accomplish that, a new video was created featuring the company's staff to showcase TravelStore's client-focused travel management solutions. The company wanted to project authenticity, and rather than use professional actors or models, chose to use its staff to introduce the company. "It's our people that make us tick and successful," said CEO Wido Schaefer, "after all, our business is all about relationships and our personal connection with our clients."
TravelStore offers a full array of business travel management services with a focus on customer service including dedicated account management, advanced technology solutions, automated quality control, custom reporting and exclusive negotiated rate programs.
TravelStore became employee owned (ESOP) in 2005, and specializes in business travel management and leisure travel services. TravelStore is a recipient of "The Best Places To Work" award by Los Angeles Business Journal and Sacramento Business Journal. Its diverse corporate client list includes such companies as the State of California, Red Bull, Pandora and Beats.