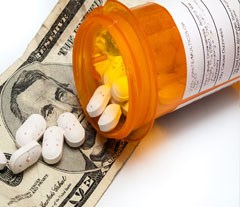 The big difference here is that a bad treatment experience can cost you your life. Treatment is real, it works. But it needs to be done by healthcare professionals, not profiteering administrators.
Pompano Beach, FL (PRWEB) August 27, 2013
The US Drug treatment landscape is plagued with fraud, fellows and fakes. This was the claim made by the CNN article about the recent crack down in California around the drug rehab centers that have been fleecing the system for years.
Based on the report from CNN, on April 4th 2013 reporters hid outside of the Able Family Support center, a drug treatment center in the San Fernando Valley. They then watched for the next 10 hours as no more then 30 people came that day for treatment.
A month later, the clinic submitted it's bill to Los Angeles County seeking reimbursement, not for 30 people but for 179. The government promptly paid $6400 for the services reportedly delivered that day as seen in the report from CNN.
Corruption like this is not limited to this incident, to California or to publicly funded facilities. The business of rehab in the United States is booming and like any growing industry it has its share of corruption and greed.
The addiction treatment industry in America is expected to have revenues of $34 billion by 2014, an increase of 55% from 2005. The vast majority of that spending -- nearly 80% -- is underwritten by public funding, and the remaining portion paid for by insurance or private fees. There are more 11,000 addiction-treatment centers in the United States, according to the Substance Abuse and Mental Health Services Administration.
"If there was one thing that I could tell every addict who is looking for help it would be that not all treatment facilities are created equally," said Corey Shader, CEO of Treatment Center Finder. "Some are simply not really in the business of helping people, they are in the business of being in business. They are preying on those with a need and are making money hand over fist doing it."
Treatment center finder is a new kind of service that is focusing on pairing addicts with reputable and effective treatment solutions to the kinds of addictions that they face.
In a landscape where treatment costs can vary wildly, from free to up to $2,000 a day and with "celebrity" style rehab centers costing upwards of $100,000 for a month of private care the question can be, how should cost play into your decision when choosing a rehab center?
"Choosing a rehab center should not be about cost," Shader continued. "Although, there is always the reality of what you can pay, or what your insurance will cover, addicts and their families should not look to choose their treatment based only on cost. In this business, the more expensive solution does not always make for a better treatment."
Industry experts agree with Shader. Dr. Marvin Seppala, the chief medical officer at Hazelden, a national treatment center, says it's not cost but quality of care and counseling staff that should be the priority. "Programs that promise 'remarkable outcomes' and 90% sobriety success rate after a year or a cure are exaggerated results that people should not believe," he says. "If the emphasis is on amenities of the program or thread-count, get out quick."
Tools such as the SAMHSA (Substance Abuse & Mental Health Services Administration) directory can be helpful in a search; however they do little to speak to the history, effectiveness or even if they have ever been involved in lawsuits or corrective actions on the state or federal level. Choosing a treatment facility can be a difficult proposition and can, in many cases, be the difference between life and death.
"We have made it our mission to find those facilities who will help addicts get the help they need. It is our full time job. We have found ways to weed out the bad apples and to help the people who use our placement services rest assured they are working with the best providers."
Legislation does not appear to be taking any serious turns that will curb the widespread corruption around the country in this growing industry. CNN found during their research that Drug Medi-Cal paid out $94 million in the past two fiscal years to 56 clinics in Southern California that have shown signs of deception or questionable billing practices, representing half of all public funding to the program.
Treatment Center Finder. Where addicts get the help they need. (TM)
About Treatment Center Finder:
The specialists at Treatment Center Finder focus on the specific needs of the addict that need to be met for successful treatment, including the ability to remain sober! They start by building a personal relationship getting to know you inside and out to help identify your specific problem areas. From there, they can discover the root of the addiction issues and properly find you the help that is going to give you the best chance at recovery.
They believe in this approach because no two patient's addictions are alike. Trying to handle any addiction with a one size fits all approach does nothing to help treat your own issues and can be harmful to your recovery. One of the advantages of using them is that they don't represent only one treatment center, or help with only one type of addiction. They specialize in addictions of all kinds including drugs, sex, gambling, and all the way to self mutilation. They work with a variety of facilities representing you, targeting your personalized areas of need.
They have access to top of the line treatment centers all across the United States that are covered by most insurance companies and are able to offer you a wide range of options to choose from. No insurance, no problem, they also accept cash payments! They offer placement in detox centers, all the way to long term residential programs, as well as outpatient programs.
For general inquiries about treatment, contact: 888-992-6288.
For media inquiries, contact: treatmentlink(at)gmail(dot)com