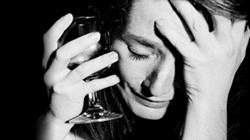 No two patients addictions are alike. Trying to handle any addiction with a one size fits all approach does nothing to help treat your own issues and can be harmful to your recovery.
Pompano Beach, FL (PRWEB) August 28, 2013
According to the latest statistics from the National Institute on Drug Abuse, Drug use is increasing among people in their fifties. This is, at least in part, due to the aging of the baby boomers, whose rates of illicit drug use have historically been higher than those of previous cohorts.
With an American turning 50, every 7 seconds—that's more than 12,500 people every day and the problem is growing faster then the nation's ability to treat the growing problem.
In 2011, an estimated 21.6 million Americans (8.4 percent) needed treatment for a problem related to drugs or alcohol, but only about 2.3 million people (less than 1 percent) received treatment at a specialty facility according to NIH.
This less than one percent has industry experts like Corey Shader, CEO of Treatment Center Finder, more then a little concerned. "One Percent is a colossal failure by any standard but it is not totally the fault of the treatment community," Shader said. "The vast majority of the time when we have a client with a very specific need, we can find a placement that fits their specific needs without a long wait to get a spot. This shows us that even though there is such a small percentage of people getting treatment, that one of the bigger issues is making treatment more accessible so that those suffering from addiction will seek it out."
Treatment Center Finder, is a new generation service that is offering a placement service for those seeking rehab regardless of their addiction, financial status or insurance plan. They work with rehab centers around the country so that they have programs for people who have very specific needs.
"One of the biggest issues we see in the treatment landscape is failed treatment that is caused by bad programs that were never designed to really work. Treatment is big business, and the difference between good treatment and bad treatment is real." He continued. "Once someone has had a bad treatment experience they seem to write off treatment all together and then, even within one percent that did seek out help, you end up with a big percentage that are not willing to go back to the drawing board and start again in a better program.
Statistics from the FDIC show that the 55 and over market control more than 75% of the country's wealth. This disposable income is leading to increased drug abuse rates, and with such dismal percentages finding treatment, this problem looks to be headed towards an imminent crisis.
Treatment Center Finder. Where addicts get the help they need. (TM)
About Treatment Center Finder:
The specialists at Treatment Center Finder focus on the specific needs of the addict that need to be met for successful treatment, including the ability to remain sober! They start by building a personal relationship getting to know you inside and out to help identify your specific problem areas. From there, they can discover the root of the addiction issues and properly find you the help that is going to give you the best chance at recovery.
They believe in this approach because no two patients addictions are alike. Trying to handle any addiction with a one size fits all approach does nothing to help treat your own issues and can be harmful to your recovery. One of the advantages of using them is that they don't represent only one treatment center, or help with only one type of addiction. They specialize in addictions of all kinds including drugs, sex, gambling, and all the way to self mutilation. They work with a variety of facilities representing you, targeting your personalized areas of need.
They have access to top of the line treatment centers all across the United States that are covered by most insurance companies and are able to offer you a wide range of options to choose from. No insurance, no problem, they also accept cash payments! They offer placement in detox centers, all the way to long term residential programs, as well as outpatient programs.
For general inquiries about treatment, contact: 888-992-6288.
For media inquiries, contact: cshader(at)nstarhealth(dot)com