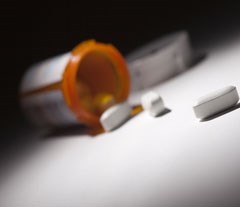 Nearly 5,500 people a day report that they have used painkillers nonmedically in the past year. The time for help is now.
Pompano Beach, FL (PRWEB) August 20, 2013
In an article published August 12th, 2013 by NBC, Dr. Joseph Sirven discussed the growing epidemic that is plaguing the US, Prescription Drug abuse. This article is one among a long list of powerful articles that have pointed out the need for reform in how we as a country deals with this issue.
For many, prescription drug abuse sounds like something that effects other people, not them but the definition may surprise you. Prescription drug abuse is the use of a medication that is prescribed by your doctor, but is used in a manner that is not intended by the prescribing doctor. This can mean that something as simple as taking a friend's pain killer for your back ache falls into this category. But it is often something as simple as this that leads down the road to a much more dangerous outcome.
According to the (http://www.cdc.gov/homeandrecreationalsafety/rxbrief/) [CDC __title__ CDC](Center for Disease Control) there are over 100 people that die every day from drug overdoses in the United States, a number that has more than tripled since 1990.
With the alarming rate that this problem is growing, there are a number of things that Dr. Sirven believes are important to understand as risk factors for Prescription drug Abuse.
Past or present addictions to other substances including alcohol.

Younger ages, specifically the teens or early 20's, seem to be particularly predisposed towards prescription drug abuse.
Individuals with pre-existing psychiatric conditions such as generalized anxiety, post-traumatic stress disorder, depression and bipolar disease.
Exposure to peer pressure and a social environment where there is drug use.
Healthcare workers with easy access to prescription drugs.
Lack of knowledge about prescription drugs side effects
Prevention for those who may have a predisposition to addiction is one facet of this dilemma, but for those suffering already from addiction the path is much longer.
"In our business we see those who are already dealing with addictions said Corey Shader, CEO of Treatment Center Finder. "The problem is that for every death that we see in the US there are about 130 people who are abusing prescription drugs. Even worse then that is the number of new users every day. Addiction recovery is fighting a uphill battle, and treatment is becoming a very real part of the battle on a daily basis. It is not longer about the rich and famous, it is about mothers and fathers, brothers and sisters getting clean and stopping the cycle of abuse. That is what treatment is becoming."
(http://oas.samhsa.gov/NSDUH/2k10NSDUH/2k10Results.htm#2.16) [In 2010 __title__ In 2010,] 2 million people reported using prescription painkillers non-medically for the first time within the last year—nearly 5,500 a day. With only about 11% of addicts seeking treatment, the number of addicts and users is growing to out of control levels more quickly then it can be dealt with.
Industry experts agree that this is not just about the reduction of prescribing addictive prescription drugs but will also require major investments in infrastructure to deal with the influx of illegal shipments of drugs from overseas, increased support for detox centers, additional drug courts and monitoring systems that will monitor those users shopping among multiple physicians for drugs.
Treatment Center Finder. Where addicts get the help they need. (TM)
About Treatment Center Finder:
The specialists at Treatment Center Finder focus on the specific needs of the addict that need to be met for successful treatment, including the ability to remain sober! They start by building a personal relationship getting to know you inside and out to help identify your specific problem areas. From there, they can discover the root of the addiction issues and properly find you the help that is going to give you the best chance at recovery.
They believe in this approach because no two patient's addictions are alike. Trying to handle any addiction with a one size fits all approach does nothing to help treat your own issues and can be harmful to your recovery. One of the advantages of using them is that they don't represent only one treatment center, or help with only one type of addiction. They specialize in addictions of all kinds including drugs, sex, gambling, and all the way to self mutilation. They work with a variety of facilities representing you, targeting your personalized areas of need.
They have access to top of the line treatment centers all across the United States that are covered by most insurance companies and are able to offer you a wide range of options to choose from. No insurance, no problem, they also accept cash payments! They offer placement in detox centers, all the way to long term residential programs, as well as outpatient programs.
For general inquiries about treatment, contact: 866-992-6288.
For media inquiries, contact:
Corey Shader
(888) 992-6288