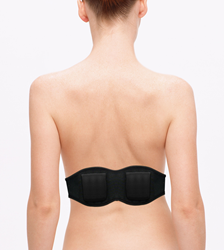 Doctors' must tell patients about complications, such as high blood pressure, diabetes and kidney function loss, especially as Dr. Allen's device dissolves kidney stones naturally.
London, GB (PRWEB) November 29, 2014
Dr. Allen's Device dissolves any type and size of kidney stones without causing any side effects. Backed by decades of research and empirical evidence, this treatment method can be applied to one or both kidneys simultaneously. It is fair to say, the natural Thermobalancing therapy enabled by Dr. Allen's Device is superior to other treatment options offered by conventional medicine today. Moreover, a new study once again confirms the inevitability of a kidney surgery causing nephron loss and leading to a Chronic Kidney Disease (CKD) progression.
The lifetime incidence of kidney stones is nearly 13 percent in men and 7 percent in women. Once an individual has formed a stone, the likelihood of recurrence is 50 percent or greater at five years and up to 80 percent at 10 years.
No one is immune from this painful condition. Well-known figures include a state official Mayor Martin J. Walsh, the Amazon.com head Jeff Bezos, and Soccer superstar Pele.
Therefore, it is important to be fully aware of what to expect from different kidney stones treatments.
A key piece of research, 'Kidney stones and kidney function loss: a cohort study' published in the British Medical Journal (BMJ), on 30 August 2012, has stated that kidney stones can double the risk of dialysis or kidney transplant later in life for people who have had them, and it is certainly connected with kidney stones surgeries. A new article 'Renal Surgery and its Impact on Chronic Kidney Disease,' dated October 1, 2014, published in The Journal Urology, says kidney surgery results in nephron loss with more usually lost permanently after radical nephrectomy vs a nephron sparing procedure.
Extracorporeal shock wave lithotripsy (ESWL) is a less invasive surgical procedure; however, it is still responsible for the development of high blood pressure, diabetes and other health problems, especially if repeated. A piece of research conducted at the Mayo Clinic concludes: "At 19 years of follow-up, SWL for renal and proximal ureteral stones was associated with the development of hypertension and diabetes mellitus. The incidence of these conditions was significantly higher than in a cohort of conservatively treated patients with nephrolithiasis."
Contrary to these common treatment options, the Thermobalancing therapy enabled by Dr. Allen's Device is absolutely harmless, yet very powerful. It eases the symptoms of kidney stones first, gradually dissolving kidney stones over time. More details are given in this video: http://youtu.be/5Wo0BQ24D6U.
"Complications resulting from kidney surgeries and ESWL can be devastating," says Dr. Simon Allen. "Nowadays, there is no need in these aggressive procedures. So, accepting a treatment that is likely to cause high blood pressure, diabetes and the loss of kidney function is simply wrong. In contrast, a therapeutic Dr. Allen's Device dissolves kidney stones naturally."
Read more at: http://finetreatment.com/kidney-stones-treatment-kidney-stone/.
About Dr. Simon Allen and Fine Treatment:
Dr. Simon Allen, MD, PhD, Academician, member of the ATA, is a highly experienced medical professional specializing in internal medicine. He has treated a wide range of chronic diseases, including patients after a heart attack, with kidneys problems, including kidney stones disease, prostate and spine conditions, as well as metabolic disorders. Fine Treatment supports global customer outreach, and ensures international availability of Dr. Allen's Devices for the treatment of chronic prostatitis and BPH, coronary heart disease, for dissolving kidney stones, as well as for easing headaches, dizziness, and relieving lower back pain and sciatica.