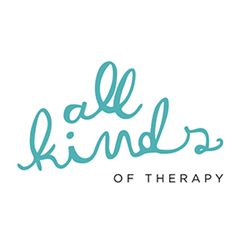 Salt Lake City, UT (PRWEB) June 06, 2017
All Kinds of Therapy (https://www.allkindsoftherapy.com) announces that $13,500 was raised for the Utah and Idaho Chapters of Cystic Fibrosis Foundation at a fundraiser on Friday June 2nd, 2017. Contributing to this impressive amount were: Blue Ridge Therapeutic Wilderness (GA), Elements Wilderness Program (UT), Elevations RTC (UT), Eva Carlston Academy (UT), Discovery Ranch (UT), TelosU (UT), Vista Treatment Centers (UT), ViewPoint Center (UT) and Youth Care (UT). These treatment programs provide wilderness therapy or residential treatment to troubled teens and young adults from around the United States and globe with a wide range of diagnoses and treatment needs.
The inspiring fundraising event was held immediately after the National Association of Therapeutic Schools and Program (NATSAP) regional conference in Layton, UT. The festive evening included a taco truck and was broadcast on Facebook Live. Four different men shaved their heads or overgrown beards in support as additional money was raised from the Facebook audience. There were 200 people who attended the event with the honoree, Quinn Edgington, an 18-month-old child who was diagnosed with CF as a newborn.
Quinn's grandfather, John Karren, co-founder of Elements Wilderness Program and a corporate sponsor of the event, was one of the men who participated. With the addition of two $50.00 donations, he decided to shave his beard on the spot and said, "It's good to relax after a conference day and think about other children like my granddaughter going through these challenges and give to research to make CF stand for 'Cure Found.'" John Wojciechowski, Development Director at the Utah/Idaho CFF Chapter spoke about how there are approximately 30,000 Americans living with cystic fibrosis.
About All Kinds of Therapy
All Kinds of Therapy is located in downtown Salt Lake City, UT. It is surrounded by cutting-edge private pay, family choice behavioral healthcare and substance abuse treatment programs for troubled teens and young adults. The website is the only independent, comprehensive online directory available with the ability to search and compare the vast options available to families in search of treatment and recovery options like Wilderness Therapy programs, psychiatric assessment and treatment facilities, and Therapeutic Experts. All Kinds of Therapy will donate 1% of its net income to nonprofits that they believe encompass all types of education, all types of learning, and all types of therapy.
About Cystic Fibrosis Foundation
The Cystic Fibrosis Foundation is the world's leader in the search for a cure for cystic fibrosis. The Foundation funds more CF research than any other organization, and nearly every CF drug available today was made possible because of Foundation support. Based in Bethesda, Md., the Foundation supports and accredits a national care center network that has been recognized by the National Institutes of Health as a model of care for a chronic disease. The CF Foundation is a donor-supported nonprofit organization, founded in 1955 by parents of children with cystic fibrosis.