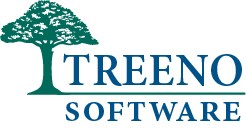 Portsmouth, NH (PRWEB) August 01, 2013
Treeno Software, Inc., a leader in Electronic Document Management (EDM), has released a new eForms solution for call center representatives at Pettigrew Medical Business Services. Located in Athens, GA, Pettigrew Medical is a provider of high quality and efficient emergency medical billing services. The company has recently leveraged Treeno eForms to automate their credit card processing workflows. The solution was provided to Pettigrew Medical by their local strategic partner, Duplicating Systems, Inc., who worked closely with Pettigrew to implement the Treeno eForm solution and implement the workflow automation process.
Prior to implementing Treeno eForms, call center representatives at Pettigrew Medical would record billing information by manually filling out a paper form. This form would then need to be hand delivered to multiple people in the billing department in order to be approved and processed. The risks involved with manual paper process include data entry errors, lost or misplaced forms, and unnecessarily long wait times as the forms where routed to the required individuals for processing. Additionally, without an accurate audit trail, the management team would have no way to track the lifecycle of the forms and identify where holdups were occurring. Duplicating Systems, Inc. worked with Pettigrew Medical to design the eForm and customize the workflow to automate and enhance security to processes used by Pettigrew Medical.
Treeno's eForms solution has prevented these problems by eliminating the manual tasks associated with managing credit card orders. Rather than filling out paper forms, Pettigrew Medical reps can take advantage of Treeno's custom-built PDF form and complete the form electronically. All the fields on the eForm are formatted to restrict the values that can be entered, thereby decreasing the number of data entry errors. Once the required fields are completed, users simply click a Submit button at the bottom of the eForm, and the form is routed directly to the secure Treeno repository where it triggers an automated workflow. This new process has greatly decreased the amount of time needed to process credit card orders.
Throughout this workflow, no paper is involved. The eForm resides on the call center rep's desktop as a read-only file. With security and confidentiality its top priorities, Treeno has ensured that the completed eForm cannot be saved or printed. Once all data from the form is submitted to Treeno, the eForm resets itself and is ready for the next credit card order. Additionally, because all tasks are audited within the Treeno workflow, any bottlenecks in the workflow can be quickly identified and resolved, significantly increasing productivity in the Pettigrew Medical call centers.
Steven Worsham, VP of Operations at Pettigrew Medical, states, "Creating the credit card form has increased the productivity of our phone agents by allowing them to electronically complete a transaction that was once paper driven and time consuming. It has decreased wait time for callers making a payment. We now have an electronic audit trail of the entire process whereas before papers were getting lost and no one knew where we were in the process. It also has allowed us to minimize agent time away from taking calls by waiting on a credit card to be processed. We have already created three more electronic forms that were once paper. Treeno eForms has opened the door to an entirely different process and way of thinking for us!"
About Treeno Software
Established in 2002, Treeno Software is a leader in the Enterprise Document Management (EDM) industry. Treeno Software was one of the industry's first to embrace cloud computing with the Treeno EDM Cloud (SaaS) and to provide web-based solutions offering secure global mobile access. Based in Portsmouth, NH, Treeno Software provides their customers with operational workflow efficiencies and measureable return on investment (ROI) through the fast installation and implementation of their fully secure, highly reliable, and easy-to-use, web-based Enterprise Document Management (EDM) Software Solution. For information, visit http://www.treenosoftware.com; call: 800-528-5005; or email: solutions(at)treenosoftware(dot)com.
About Pettigrew Medical Business Services
Founded by D.W. "Chip" Pettigrew, III, MD, FACEP in 1989, Pettigrew Medical Business Services (PMBS) is committed to providing the highest quality medical business services, benefiting the physicians, patients, employees, and communities it serves. VitalSignsmd was developed to streamline coding, billing, and reporting and to facilitate growth nationwide. With this technological breakthrough, PMBS now serves hospital-based physicians without geographic restrictions.
About Duplicating Systems, Inc.
Founded in 1969, Duplicating Systems, Inc. (DSI), helps organizations become more efficient through appropriate technology and services. DSI focuses on Canon & Savin multi-function devices along with document management, workflow enhancement, cost recovery and offsite printing. Duplicating Systems, Inc. has been selling Treeno Software since 2006 and frequently customizes the program to meet the specific needs of their clients. DSI covers 26 counties of Georgia as well as some counties in South Carolina from offices in Athens and Augusta.