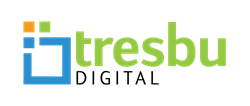 Tresbu Digital's focus on giving businesspeople the tools to create their own applications . . .makes it exactly the kind of partner Mendix wants." Eugene Shim, VP of Global Channels and Alliances at Mendix
SOLANA BEACH, Calif. (PRWEB) January 21, 2021
Tresbu Digital, Inc., a leading provider of digital transformation services, today announced it has entered into a partnership with Siemens Digital Industries Software to resell their recently acquired low code Mendix™ platform and offer implementation and customization services to select North American markets.
"For us, this partnership represents both an opportunity to meet our clients where they are, as well as a natural progression for us to grow as a company," said Rich Wilson, CEO of Tresbu Digital, Inc.
"For the past two years we have been working closely with our clients to tighten our development cycles and add more control with iterative strategies that let the market tell you what to build, especially now in a post-pandemic climate. Mendix is the perfect platform to meet those needs right now."
Mendix is a powerful enterprise-grade visual development approach empowering citizen and professional developers to make cloud-native applications more than 10X faster for web and mobile using drag-and-drop components and model-driven logic – all through an intuitive graphical user interface. As organizations continue on the now-accelerated path of digital transformation, the low-code market that Mendix pioneered is thriving and expected to continue to grow and expand. According to a Sept. 2, 2020, report by Grand View Research, Inc., the low code application development platform market accounted for $11.45 billion in 2019 and is expected to grow at a CAGR of 22.7% from 2020 to 2027.
"Tresbu Digital's history of building enterprise-grade apps for some of the world's largest companies, combined with its new focus on giving businesspeople the tools to create their own applications quickly and easily, makes it exactly the kind of partner Mendix wants," said Eugene Shim, vice president of global channel and alliances at Mendix, a Siemens business. "We see this partnership accelerating digital transformation at the functional level—which is what organizations today require."
About Tresbu Digital, Inc.
Tresbu Digital, Inc., is a digital transformation company based in Solana Beach, California, with a sales office in Raleigh, N.C., and engineering teams in Bangalore and Hyderabad, India. The company specializes in helping its clients accelerate innovation and increase profitability with minimal additional investment using low code and workflow automation tools.
[Tere' Bracco]
[Tresbu Digital, Inc.]
[214-274-6475]
[tere@tresbudigital.com]