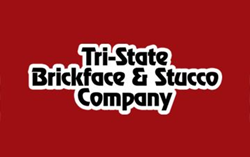 Tri-State Brickface & Stucco, The Leading NJ Exterior Remodeling Company, Has Released an Online Showcase Including Hundreds of Examples of Their Work
Monroe Twp., NJ (PRWEB) November 09, 2014
The work of an exterior remodeling company can sometimes involve needing to drive around or look at a photo album. Tri-State Brickface & Stucco, the area's leading exterior remodeling expert, has launched an extensive online showcase of their projects. Tri-State now also offers vinyl siding, custom interior brickface and stonework, as well as repairs. The residential showcase is visible online at http://tristate-brickface.com/residential-showcase/ and the commercial showcase at http://tristate-brickface.com/commercial-showcase/.
"Our new showcase makes clear the variety and skills that our team has to offer. And it makes a very important point: No job is too small or too large. From a single wall or a fireplace to an entire shopping center or factory complex, we have the skills and the team to make it happen. I invite anyone thinking of renovating or building to take a few minutes to see the variety of options that brickface, stucco, and stone offer to make their building memorable and durable." –Patryk Zygadlo, Owner, Tri-State Brickface & Stucco
Each type of exterior facing is divided in the Showcase: Brickface, Hardcoat Stucco, Traditional Stucco/California Stucco, Manufactured Stone/Cultured Stone/Stonework, Stoneface, Vinyl Siding and Interior and Custom Stone and Brick Work. With a huge variety of stone and brickwork available for both residential and industrial/commercial applications, Tri-State offers the most complete catalog of options for home and business owners. Their online showcase is not only a platform for potential customers to review their work, but it can also spark inspiration for the next project.
"Very rarely these days do you come across a true professional. Patrick and his crew worked tirelessly around incredibly difficult weather conditions, and were more than helpful to work around the other subcontractors. They did a wonderful job. I highly recommend them!!!" - Charles C - Rumson NJ
Since 1998, Tri-State Brickface & Stucco has been transforming the exterior surfaces of homes and commercial buildings throughout New Jersey, New York and Pennsylvania. Tri-State Brickface & Stucco in NJ offers expert recommendations for building exteriors, clear and realistic budgets based on best prices, and most importantly, guaranteed work.
# # #
"If you would like more information about this topic, please contact Patryk Zygadlo at 877-274-2500 or email at info(at)tristate-brickface.com"