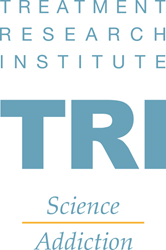 We will test if opioid use disorder care can be done better by integrating it into general healthcare settings – just like any other medical specialty.
Philadelphia, PA (PRWEB) April 13, 2017
The Treatment Research Institute (TRI) has been approved for a five-year, $13 million funding award by the Patient-Centered Outcomes Research Institute (PCORI) to study patient-centered care for opioid use disorders (OUD) in Federally Qualified Health Centers.
In response to the U.S. opioid epidemic, TRI has designed a holistic, flexible and patient-centered approach to treating opioid use disorder. This new approach, the Personalized Addiction Treatment to Health Model (PATH), will be integrated into existing primary care systems as part of the study. OUD patients from two large Federally Qualified Health Centers (FQHCs) in Philadelphia and two in Washington D.C. will receive either standard care referral to a local community treatment program, or the PATH program, with onsite, integrated OUD treatment.
"Shockingly, most patients with opioid use disorders don't even get treated for it. Most of them became addicted from opioids prescribed in the general healthcare system, not from heroin. Yet the system isn't helping them beat their disease," said David R. Gastfriend, MD, Principal Investigator and TRI's Scientific Advisor. "The system says, 'find your own way,' and we need to change that. We will test if OUD care can be done better by integrating it into general healthcare settings – just like any other medical specialty."
PATH uses a comprehensive menu of evidence-based practices including assessments, FDA-approved medications, cognitive-behavioral relapse prevention, contingency management and peer support. Decades of research demonstrate the efficacy of each of these individual PATH components. This study will be the first large-scale trial to integrate all of these evidence-based practices, and compare them with the standard care practices typically offered to patients with OUDs. The PATH model will also incorporate innovative technologies to increase both access to care and quality of care.
"Since each of these practices is proven to work, we decided to study all of them put together. We will see if the findings support the paradigm shift towards integration in primary care medical settings," said Adam Brooks, PhD, Co-Investigator and TRI's Senior Vice President of Research and Development. "PCORI's leadership and funding of this research comes at a critical moment, and it supports TRI's research mission to seek improvements in care and disseminate effective methods through education and policy."
TRI's study was selected for funding through PCORI's Pragmatic Clinical Studies Initiative, an effort to produce results that are broadly applicable to a diverse range of patients and care situations and can be more quickly taken up in routine clinical practice.
Many clinical studies test whether a treatment works under ideal conditions in specialized research centers, but health care is rarely delivered in such idealized situations and settings. Pragmatic clinical studies test a treatment's effectiveness in "real-life" practice situations, such as typical hospitals and outpatient clinics, and also can include a wider range of study participants, making their findings more generally applicable.
"This project was selected for PCORI funding not only for its scientific merit and commitment to engaging patients and other healthcare stakeholders in a major study conducted in real-world settings, but also for its potential to answer an important question about how OUD treatment can be integrated into primary care and if such methods are effective in filling a crucial gap," said PCORI Executive Director Joe Selby, MD, MPH. "We look forward to following the study's progress and working with TRI to share its results."
Treatment Research Institute's study was selected through a highly competitive review process in which patients, caregivers, and other stakeholders joined scientists to evaluate the proposals. Read more about the study here.
TRI's award has been approved pending completion of a business and programmatic review by PCORI staff and issuance of a formal award contract.
About Treatment Research Institute
Treatment Research Institute (TRI), a leader in the substance use research field since its founding 25 years ago by A. Thomas McLellan PhD, holds the belief that science can only be truly impactful when it is used to improve policies, programs and practices. TRI's work focuses on applying research to change behaviors, with the ultimate goal of improving outcomes for individuals, families and communities affected by addiction. TRI's relentless commitment to discovering and disseminating solutions to substance-use problems drives its work, mission and vision. Learn more about TRI at http://www.tresearch.org
About PCORI
PCORI is an independent, nonprofit organization authorized by Congress in 2010. Its mission is to fund research that will provide patients, their caregivers, and clinicians with the evidence-based information needed to make better-informed healthcare decisions. For more information about PCORI's funding, visit http://www.pcori.org.
###