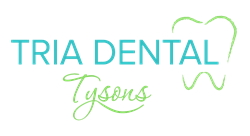 "By covering this device with medical insurance we can save our patients' dental coverage for other dental needs."
TYSONS, Va. (PRWEB) April 29, 2019
Tria Dental in Tysons, Virginia is offering patients who may suffer from sleep apnea a more affordable and convenient way to get their condition diagnosed and treated.
Sleep apnea affects millions of Americans with over 200,000 new cases diagnosed every year and it is estimated that 1 in 5 adults has at least mild obstructed sleep apnea. It is characterized by difficulty breathing during sleep, and leads to daytime drowsiness, mental fatigue, irritability, and increased risk of hypertension due to lower oxygen in the blood. Excessive snoring is one of the most recognizable symptoms, and in addition to posing risks to one's health, can also put a strain on one's relationship with their spouse or partner.
In the past, diagnosis typically required spending the night at a sleep center for overnight monitoring, often involving a nocturnal polysomnography (PSG) to get data on your blood oxygen, brain waves, and limb movements. After completing the sleep study, a doctor would assess the results to make a diagnosis.
For patients with moderate to severe sleep apnea a CPAP(or continuous positive airway pressure) machine has been the most common treatment. Unfortunately, patients can often find it uncomfortable to sleep with a CPAP mask on their face, and cumbersome to have to bring the machine with them when they travel. This inconvenience and discomfort can lead to some people refusing to use the machine and forgoing treatment for their sleep apnea.
While dentists are not allowed to diagnose sleep apnea, they can help patients reduce the inconvenience and expense in getting their sleep apnea diagnosed. The dentists at Tria Dental have a portable device (the StatDDS) which they can give patients to take home and wear as they sleep to gather the needed data. The dentists are then able to work with a sleep doctor to determine if the patient has sleep apnea.
For those patients who are diagnosed with sleep apnea, Tria Dental is able to help them avoid the discomfort and inconvenience of CPAP machines by creating a custom fitted oral appliance. These dental devices help keep the patient's airway's open as they sleep at night by repositioning their jaw. Each device is custom made by taking impressions of the patient's mouth to ensure maximum comfort and effectiveness. These devices are easily portable to help patients follow through with their treatment even while travelling. The entire process of custom creating the device takes approximately two weeks.
Tria Dental is one of the few dental practices in the Tysons area that can accept medical insurance instead of using dental insurance to provide patients with the use of a STATDD device. "By covering this device with medical insurance we can save our patients' dental coverage for their other dental needs," said clinic supervisor Joseph Heisler.
About Tria Dental
Tria Dental is a dental clinic on Leesburg Pike and serves patients in Tyson's, McClean, Vienna, Falls Church, Arlington and surrounding areas in Northern Virginia with the latest dental technology, including Digital Panoramic X-rays and intraoral cameras that help the dentist and patient in selecting treatment options. Tria accepts most major dental insurance plans including Aetna, Cigna, Delta Dental, Geha, and MetLife among others.