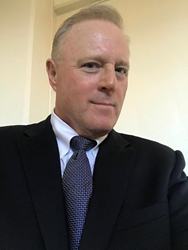 TUSTIN, Calif. (PRWEB) October 16, 2018
Orange County personal injury attorney Terry K. Davis, of the Law Offices of Terry K. Davis, files suit on behalf of teenager who was allegedly sexually assaulted at a party.
The judge in the case plans on sealing the defendant's record. If this moves forward, the defendant will not have to register as a sexual offender. Davis and the plaintiff are suing for negligence, liability of civil codes §1714(d) and §1714.1, and sexual battery. They are also demanding a jury trial.
Trial lawyer Terry K. Davis, founder of the Law Offices of Terry K. Davis, is in the discovery portion of a case (Case No. 30-2018-00975446-CU-PO-CJC, filed in Superior Court of the State of California for the County of Orange) where his client (plaintiff) was allegedly sexually assaulted at a party. Court documents allege that the plaintiff was drugged, sexually assaulted and left naked on a sidewalk by the defendant and was found by a couple out walking their dog.
Davis, who was recently named to the 2018 Southern California Super Lawyers list, on behalf of his client is suing the woman who owns the house where the alleged assault took place and who allegedly provided alcohol to minors, the granddaughter who was living there at the time and who threw the party, the defendant who allegedly assaulted his client and the defendant's parents, because he was a minor and under California law they are responsible for the acts of their minor.
About Terry K. Davis, Law Offices of Terry K. Davis
Terry K. Davis has been instrumental in the battle for representative employee rights for over 24 years. The Law Offices of Terry K. Davis represents clients in California wrongful termination, discrimination, harassment, wage and hour claims and other employment rights cases including whistleblower claims and wrongful termination. For more information, call (800) 750-2355, or visit http://www.california-employment-lawyers.com.
For media inquiries, please call 805.650.6121, ext. 361.