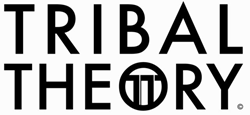 "I was impressed by the innovation and zeal these young men have for their friends and family who need ongoing financial support after disasters occur and the television cameras leave the islands
Beverly Hills, CA (PRWEB) November 03, 2015
Tribal Theory, A Noted, San Diego, CA-based Island Reggae Band with Top 40 airplay in California and Hawaii, captured the interest of Dlyte CEO, Barry Shore in early 2015. "Tribal Theory's passion for creating an evergreen relief fund to support islanders affected by hurricanes and typhoons across a triangle connecting Hawaii, The Philippines, Micronesia and Papua New Guinea inspired Dlyte to create a campaign that would make a difference", said Shore.
"Although we are currently offering our philanthropic engine in North America", said CEO Shore, "I was impressed by the innovation and zeal these young men have for their friends and family who need ongoing financial support after disasters occur and the television cameras leave the islands". "We were beginning to receive requests from philanthropic groups who are serving needs worldwide from a US or Canadian base of operations, so we engaged with Tribal Theory and in the process developed what we believe is a breakthrough innovation in the music download industry".
Dlyte.com's, online, gift card-based philanthropic platform empowers consumers with 300 national brands in the palm of their hand and rewards each purchase with cash points that can be donated to the cause or nonprofit of choice all at no additional cost. Dlyte's engine of philanthropy allows consumers to give up to 30% of each purchase without costing themselves a penny more than they normally spend on every day purchases.
Shore decided that Tribal Theory's international reach and Island Reggae music style would be a great vehicle to launch its, "iTunes Downloads For Free" offering. Dlyte rewards the consumer after they make their 1st purchase using Dlyte's iOS or Android app with $10 in free downloads from the sponsoring musical artist: Tribal Theory.
Dlyte has further strengthened the offer with a promotion including strategic marketing partner Restaurant.com allowing a consumer to donate $25, $50 or $100 to Tribal Theory's "After-The-Storm" Relief Efforts and double-back their donation receiving $50, $100 or $200 on a Restaurant.com gift card and $10 in free downloads in Tribal Theory music through iTunes.
"We believe that causal marketing in the music industry will continue to be a major factor in selling artists' new releases", said Shore. "We are poised to empower independent and major label artists to sell more of their new releases as they raise awareness regarding causes or nonprofit efforts that are doing amazing work throughout the world.The cause receives much needed funding and the artist receives full retail value downloads via iTunes all powered by Dlyte's philanthropic engine."
###
Tribal Theory:
Tribal Theory of San Diego, California has established themselves as one of the originals in Urban Reggae music. Continuously producing fresh musical compositions. Formed in 2005, Tribal Theory's signature is the fusion of their Pacific Island culture with the feel good vibes of Reggae, grittiness of Urban SKA, and the soulful harmonies of R&B. This hybrid sound has the depth and versatility to span many different genres including Reggae, Island Reggae, R&B, Alternative, Roots, and World music. Tribal Theory headlines concerts all across Hawaii, Guam, and the tip of Eastern Asia. The band has gained the respect of numerous music legends; performing alongside artists such as Steel Pulse, Barrington Levy, The Wailing Souls, Fiji, SOJA, Collie Buddz, Katchafire, Common Kings, The Green, and J Boog; to name a few. Recently, Tribal Theory has been taking the Reggae world by storm releasing three albums in three years: Cali Love, Hell of A Night, and the self-titled Tribal Theory. The band's awards include: "Best World Music Album of Year 2013" at San Diego Music Awards. Winners of Orange County Mai Tai Rumble 2013 and champions of VANS Warped Tour Battle of The Bands 2011.
About Dlyte™: Dlyte™ Trusted Brands Is An Online Company Based In Beverly Hills, California And Specializes In Gift Card Sales, Awards And Redemptions. Dlyte™ Delivers On 3 Enticing Promises [Shop Better. Get Free Rewards & Give At No Cost.]. Dlyte™ Delivers On Its Promise:
(1) Shop Better: Top Brands Consumers Know And Trust To Their Fingertips, Saving Time And Making Them Money In The Form Of Redeemable,Cash Dlyte Points .
(2) Get Free Rewards: Dlyte Points Can Be Redeemed For Partnering Brands Products And Monthly Recurring Services, Including But Not Limited To: Apple Music Service, Spotify, Hulu Plus, Netflix, Pandora, Amazon Prime, Costco Wholesale, Lifelock Ultimate, Simplisafe, Squaretrade, At&T Wireless, Verizon Wireless, Tmobile Wireless And Others.
(3) Give At No Cost: Empowers Individuals, Groups And Organizations To Donate A Meaningful Percentage Of Each Transaction To The Cause Or Non-Profit Of Their Choice Empowering Those Organizations With Funds Previously Unavailable To Them As A Primary Or Supplemental Form Of Evergreen, Annual Revenue
Dlyte, Inc.
Maurice Gavin, CRO
Maurice (at) dlyte.com
http://Dlyte.com
9301 Wilshire Blvd.
Suite 613,
Beverly HIlls, CA 90210
612-202-8049
Patrick Tuttle, CEO
http://VidzMedia.net
443-807-8383
vidzmediainfo@gmail.com