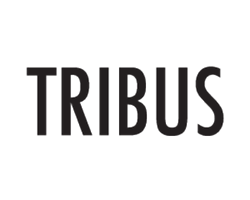 We decided to work with TRIBUS to give ourselves the look and feel that sets us apart from the rest of our marketplace, and with our new website I believe we have achieved just that
Chicago, IL (PRWEB) December 31, 2014
TRIBUS is excited to announce its newest client Century 21 Metropolitan in Manhattan, New York. The boutique real estate brokerage is powered by its exclusive clientele and fruitful referral business. Servicing the global real estate firm with TRIBUS Customer Relationship Management, a fully custom website and IDX, TRIBUS is excited to bring its intuitive technology and user-friendly designs to the expanding brokerage.
The fast-paced real estate market in New York City has always been a safe haven where demand has always, and quite possibly may always be strong. It's a city where the median single-family home value hit a 12-month low of $1.069 million in December following a nearly eight-month stretch of being around $8 million, according to statistics from California-based real estate data company Altos Research. And that's in an area where the demand far outstretches the amount of available supply, even in the slowest months of the year.
Century 21 Metropolitan has been in New York City for approximately one year and just opened its second office, totalling about 50 agents with the goal of adding another 25 to 30 agents in the next several months. Renting and selling the smallest of units to the most luxurious of properties, Century 21 Metropolitan prides itself on having a widely diverse business structure that encompasses all facets of real estate on the island of Manhattan.
"The reason we are doing business with TRIBUS, although there are plenty of choices in the city, is because we wanted to reach outside of New York City where we are noticing that real estate firms of our size are starting to all look the exact same," says Ryan Sherman, co-principal owner of Century 21 Metropolitan with Doug Magid. "Through the referral of a friend we decided to work with TRIBUS to give ourselves the look and feel that sets us apart from the rest of our marketplace, and with our new website I believe we have achieved just that."
Aiming to create an urban image combined with the brand of the largest real estate organization in the world, Century 21 Metropolitan's goal is to gain the competitive advantage of being a true global network that will cover the entire island of Manhattan in the future.
"We feel we have more bells and whistles through our service with TRIBUS than we would have been able to get through local providers," Sherman says. "Our website doesn't look typical Century 21, but it hasn't lost the allure of being Century 21. That's what we were going for, and that's what we got."
Working with some of the most determined home buyers in the nation, Century 21 Metropolitan now has TRIBUS' automated and task management assist via its CRM to maintain and build relationships with those individuals in addition to the website. Century 21 works within the limits of Manhattan where supply is truly limited and demand is through the roof, with little possibility of much change in the future. Manhattan is primed for an expanding business and Century 21 Metropolitan is ready for it.
"The Manhattan real estate market is such a unique one and we're thrilled to be able to offer our products and services to Century 21 Metropolitan so they can set themselves apart from the competition there," says Eric Stegemann, director of strategy at TRIBUS. "We are honored to have been able to provide the brokerage with a custom website that truly embodies urban real estate."
About TRIBUS
Founded in 2009, TRIBUS provides a suite of integrated products and services created to make the lives of real estate brokerages and top-performing agents not only easier, but also more productive and efficient.
Through fully custom websites, CRM tools and a suite of marketing and concierge services, TRIBUS assists clients turn more leads into sales, enhance brand identity and build lasting relationships with past, current and prospective clients. Headquartered in Chicago, TRIBUS serves over 7,500 brokerage and agent clients throughout 33 states and Canada.
TRIBUS most recently announced its acquisition of Displet - an IDX and VOW company that offers 100 percent responsive design, endless API integration and WordPress capabilities. The announcement marks the company's dedication to providing a fully-integrated suite of high-quality services to its clients.