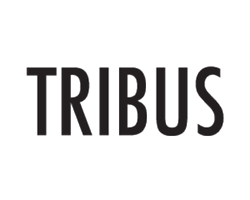 The goal is to deliver the latest stage leads and the safest possible showings packed together in one easy to use app.
Chicago, Illinois (PRWEB) December 18, 2014
In a world of on-demand products and services, TRIBUS is excited to announce its integration with Curb Call. The mobile app fields real-time requests for home buyers interested in a home showing on the spot.
"Buyers today can decide at a moment's notice that the time is right to buy a home, TRIBUS seeks to always connect our clients to the most serious buyers," says Director of Strategy Eric Stegemann. "It makes so much sense to bring on-demand services to the real estate industry and Curb Call was created so intelligently to make the lives of home buyers and real estate agents easier."
Curb Call, the 2013 Inman Innovator Award and Realogy FWD Summit finalist, is helping to change the pace of the real estate industry to accommodate immediate needs of homebuyers, a growing concern in the wake of apps such as Uber, Instacart and Postmates. Similar to these apps, Curb Call launches when real estate agents set their status to available to make their profile visible to home buyers.
"We set out to make an app that I would've wanted to use when I was an agent," says Curb Call Founder Seth Siegler. "The goal is to deliver the latest stage leads and the safest possible showings packed together in one easy to use app. We're thrilled to be bringing it to the TRIBUS platform."
Helping to make every moment a lucrative one, Curb Call gives agents complete control over receiving leads, whether it's between showings or after leaving the office. When an agent is set to be visible, homebuyers can use the app to view agent profiles and choose the one that sounds the most suited to their needs. The agent then receives the request and accepts if it fits into their coverage area and arranges the showing. Those leads will then automatically push into the agent's TRIBUS CRM account.
"Curb Call buyers are requesting a showing from outside of a listing right now," Siegler continues. "They already like the way the house looks on the outside, they like the neighbors' houses, they like the look of the area and all that's left is to see is the inside. It's not a sale every time, but it's as close as you can get."
Beyond being a convenient service for home buyers, it has integrated technology to ensure the safety and security of the agents that utilize it. The Curb Call app offers standard and optional safety features, such as identity verification of potential buyers and real-time location tracking of agents.
The most recent upgrade to the application is a new safety feature that agents can use upon arrival at a listing. After pressing the "begin showing" button within the Curb Call app, their location is tracked in real time, which is accessible for viewing the brokerage and staff members. Agents must press the "end showing" button to stop the tracking, and they also have access to a panic button if something seems off.
This incredibly useful app is available to all TRIBUS brokerage clients with no monthly service fee and cost is based on performance.
About TRIBUS
Founded in 2009, TRIBUS provides a suite of integrated products and services created to make the lives of real estate brokerages and top-performing agents not only easier, but also more productive and efficient.
Through fully custom websites, CRM tools and a suite of marketing and concierge services, TRIBUS assists clients turn more leads into sales, enhance brand identity and build lasting relationships with past, current and prospective clients. Headquartered in Chicago, TRIBUS serves over 7,500 brokerage and agent clients throughout 33 states and Canada.
TRIBUS most recently announced its acquisition of Displet - an IDX and VOW company that offers 100 percent responsive design, endless API integration and WordPress capabilities. The announcement marks the company's dedication to providing a fully-integrated suite of high-quality services to its clients.